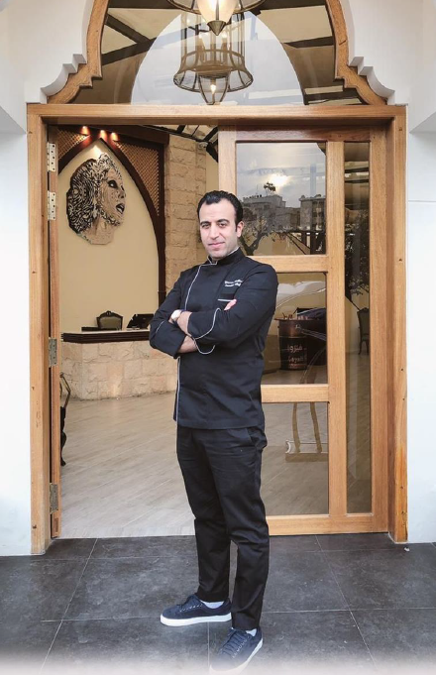 About Chef
Yassine Katlish studied in the Hospitality Management Cooking Institute in Damascus. After 3 years, he left Damascus to start his career in Dubai UAE, where he grew on a personal and professional level by working in several reputable restaurants such as Atlantis Hotel and Al Safadi Restaurant for a period of no less than 13 years.

Chef Yassine has major experience in the Lebanese, Italian and Chinese cuisine.
Following a successful start in Dubai, Chef Yassine decide to cruise on a new experience by moving to Bahrain. In the Kingdom, he managed to help open 3 Lebanese Cuisine restaurants including the management of new menus and overseeing a team of Workers.
Carrying a baggage filled with 20 YEARS of experience and knowledge, driven by a mentality that only aims towards more success, Chef Yassine took off to make a major decision, which is to open his own restaurant, specialized in Lebanese Food, which he named ZAHR AL KARZ.
WHY DUBAI?
Chef Yassine: "Dubai is a hub for growth and success and it was where I started, and that motivated me to start there again".