Volkovysk OJSC Bellakt
Hall: 2 Stand: F2-2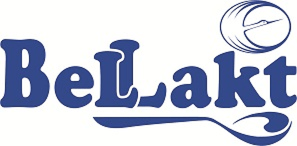 When it comes to feeding your precious little baby, you are sure to turn to the most trusted manufacturers of healthy and nutritious infant food products.
Volkovysk OJSC 'Bellakt' is proud to have been around for 50 years already, as one of the recognized leaders in the industry. Founded in 1970, the production plant was strategically located in Volkovysk, Grodno region, an ecologically clean area famous for its highly productive dairy fields on the border of the National reserve park "Bialowieza Forest", one of the UNESCO World Heritage sites.
Nowadays Volkovysk OJSC "Bellakt" is a well-known brand, backed with high-tech, large-scale production facilities, whose success is grounded in good stewardship and noble traditions worthy of respect. The production site is certified according to ISO 9001, FSSC 22000, HACCP, and HALAL management systems.
Careful product development combined with the stringent component selection and production quality control results in the wide selection of products with an uncompromised reputation to meet your child's every need. Standard 3 stage formulas from basic to most advanced formulations, formulas for prevention of allergic reactions and meeting specific medical conditions, complimentary instant cereals and more - Volkovysk OJSC 'Bellakt' offers it all on good terms with a flexible approach to every customer.
'Bellakt' - together since birth!
Address
133, Oktyabrskaya str.
Volkovysk
231891
Belarus