Welcome
SMART, SAFE AND SEAMLESS
DWTC is committed to providing you with a safe environment to do business.
All rules and regulations laid out by government authorities, including Dubai Health Authority and Dubai Municipality, are strictly followed to ensure the health and safety of everyone on our premises.
| | |
| --- | --- |
| | Social distancing regulations |
| | |
| | Venue is certified with the prestigious Bureau Veritas SafeGuard Label |
| | |
| | Hygiene protocols at all times |
| | |
| | Contactless transactions for minimal contact |
| | |


Brought to you by Dubai World Trade Centre, recognised as one of the safest venues in the world to host exhibitions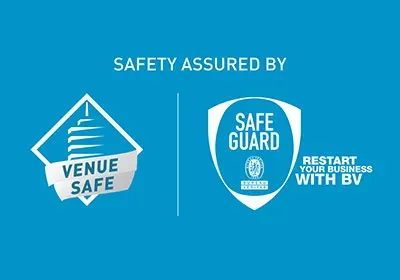 I do feel safe, I see a lot of precautions being taken and the organisers have done a fantastic job attempting to keep us as safe as possible.

Everything's safe, everyone's wearing masks… this show is really needed.

You can see a lot of places with sanitizers and everyone has their masks on –it feels very safe to come here.
Executive Chef James celebrates the importance of Gulfood for hospitality and F&B
Founder of VBites dives into the plant-based meat movement, made for every palette
Three Star Consulting's CEO inspired by worldwide food community coming together at Gulfood
Michelin Star Pastry Chef, Rene Frank claims Gulfood to be a great kick-off for regular business
4 IN-PERSON EVENTS SHAPING THE FOOD & FMCG INDUSTRY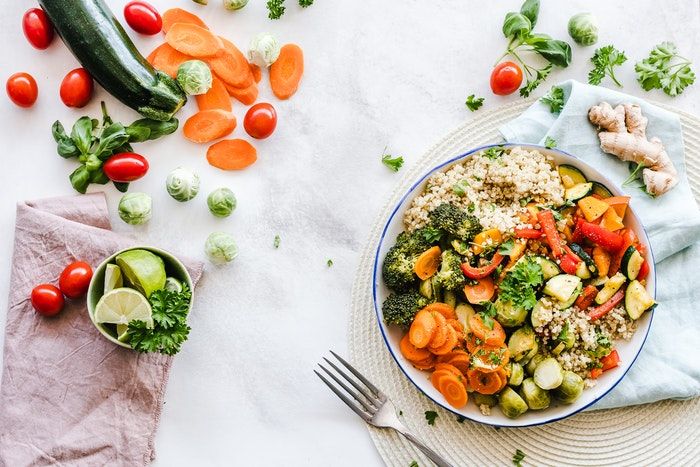 TRUE STORIES FROM THE WORLD OF F&B TO KEEP YOU INSPIRED
The GCC has remained relatively conservative, growing at a slower pace amid economic and geo-political concerns in recent years. While demand has been supported by growing population and evolving cons ...

Dubai: Saudi Arabia on Tuesday allowed the resumption of direct passenger flights to and from the UAE, South Africa and Argentina from Wednesday, state news agency SPA announced. On July 3, the Kingdo ...

Dubai (CNN)Rising temperatures and extreme weather events exacerbated by climate change are making farming conditions increasingly challenging and disrupting food distribution. But scientists in some ...

Nestlé has hired more than 810 young people under 30 years old since January 2020, and provided internships to more than 230 during the period. The announcement, made on International Youth Day 2021, ...

Due to the onset of the pandemic, nine in 10 Indians (90%) agreed that they suffered from some form of stress, while 38% of consumers have shown interest in food with added benefits to cope with stres ...

Improving mental wellbeing, overall mood and physical energy levels were some of the most important health aspects that gained momentum as a result of the pandemic. According to BENEO's research, almo ...

Grubhub released its third "State of the Plate" report this week, taking a look at how and what consumers have been eating over the last six months. The report delved into hundreds of thousands of del ...

There are lots of global food trends the city has embraced already this year, and we've rounded up seven we think you should be trying right now. Just don't delay – blink and you'll miss some of these ...

The dish: halwa goes global This rich, fudge-like confection, which in its simplest form is made from ground sesame seeds and sugar, has been a staple in the Middle Eastern kitchen for centuries. In 2 ...

t's Healthy Eating Week, the British Nutrition Foundation's annual campaign to encourage people to make positive changes to their lifestyle. No, this doesn't mean you only have to eat healthy food onc ...

Firas Al-Zaid's farm-to-table dining project brings together young Kuwaiti chefs who prepare meals using the finest local ingredients Community Table has stayed afloat through the COVID-19 pandemic th ...

The oldest dairy in the UAE, Al Ain Farms has always been supporting families, moms and all those who crave a cup of milk on a daily basis, in making the right choice when it comes to freshness and nu ...

Abu Dhabi-based food and beverages company Agthia Group said on Monday that its shareholders have approved the acquisition of a majority stake in processed meat producer Nabil Foods, after receiving t ...

Fresh Del Monte has announced a new partnership with The Walt Disney Company that will add Disney characters to fruit packaging in the Middle East and North Africa (MENA) region. The collaboration mar ...

Saudi Arabia's Almarai, the biggest dairy company in the Middle East, is buying Binghatti Beverages Manufacturing's production facility in the UAE for Dh215 million ($58.54m) as it continues to expand ...

Saudi citizens who have received two vaccination shots, or one shot at least two weeks prior to travel, those who have recovered from coronavirus within the last six months and those who are under 18 ...

Dubai's Department of Tourism and Commerce Marketing (Dubai Tourism) has praised the emirate's recent success in hosting safe large-scale events against the backdrop of a lingering pandemic. Speaking ...

The first phase of a new initiative that seeks to triple the UAE's food production has been launched in Dubai. The Food Tech Valley was launched on Saturday, May 1, by Sheikh Mohammed bin Rashid Al Ma ...

It can be hard to keep up with the plant-based food industry. Every month seems to bring buzzy product launches and press releases from startups about the millions of dollars they've raised from inves ...

As the sun set on a recent Saturday afternoon, Joel Matos fist-bumped and thanked the dozen or so volunteers who were leaving the outdoor food pantry he runs out of a church parking lot on the border ...

Mumbai-based Evo Foods was founded in 2019 by Kartik Dixit and Shraddha Bhansali, and with the help of biotechnology, plant proteins are obtained from lentils thus creating a 100% vegan egg liquid tha ...

Singapore-based food technology company Sophie's Bionutrients has announced the launch of plant-based burger patty made from microalgae. The company claims that its alternative meat patty contains mor ...

Customers will also be allowed to enter the abattoirs, applying the precautionary measures for physical distancing and wearing masks. The working hours in all abattoirs during Ramadan will be from 8am ...

Dubai, UAE: Union Coop, the largest consumer cooperative in the UAE has always maintained its tradition of welcoming the holy month of 'Ramadan' with attractive discounts & promotion campaigns and soc ...

"After having carefully evaluated the current economic situation, we're investing more than AED 30 million into our 2021 campaign to allow everyone to enjoy the generous spirit of the Holy Month," say ...

Only one family living in the same house can have iftar and suhoor meals together under strict rules announced in the UAE designed to prevent the spread of coronavirus throughout Ramadan. During the g ...

With the advent of the Holy month of Ramadan, UAE residents and visitors are advised to follow certain etiquettes and rules in line with the guidelines issued by the authorities in the country. UAE Ra ...

Restaurants, cafes, shisha cafes and hotels in Dubai have been directed to close by 4am during the holy month of Ramadan, which is likely to begin on Tuesday, April 13. According to the latest guideli ...

Sheikh Mohammed bin Rashid Al Maktoum, vice president of UAE and ruler of Dubai announced on Sunday the launch of an initiative to raise 100 million dirhams ($27.2 million) for a massive food distribu ...

Bord Bia/Irish Food Board was established by an act of the Irish parliament (the Dáil) in 1994. Headquartered in Dublin, it supports the national and international ambitions of Irish food, drink and h ...

Mikah Premium Coffee is an Italian coffee brand with its own roasting facilities. Established in 1984, it has always aimed to deliver high quality coffee. The brand took off thanks to the passion and ...

Beyond Meat was one of the early start-ups that popularized faux meat and now the NASDAQ New York-listed company sees as competition food giants such as JBS, the world's biggest meat supplier that sai ...

The race to solve food security in the UAE, as well as the wider Middle East and North Africa (MENA) region, presents significant opportunity for startups and small businesses. That's according to the ...

In 2021, gross domestic product (GDP) is expected to swell to Dh373.15 billion as per the estimates of the International Monetary Fund (IMF). A steady rise in economic activity over the years has allo ...

During the pandemic 92 percent of people saw Dubai as the safest place in the world to conduct business meetings, Dubai Tourism Chief Helal Saeed Almarri revealed on Thursday. "The desire to do busine ...

Bidfood KSA, (Al Diyafa Company for Catering Services), the KSA's leading multi-channel foodservice distributor, today announced that the company has struck another exclusive agreement with General Mi ...

Naif Alrajhi Investment has signed a collaboration agreement with Addmind Hospitality to open a number of concepts in the Saudi Arabian capital Riyadh. Known for its diversification expertise and stra ...

Almarai Company has announced that chief executive officer Alois Hofbauer resigned from his post earlier this month due to personal reasons. The Board of Directors has subsequently appointed Georges P ...

One of the most celebrated young Emirati chefs has opened a new restaurant at Dubai Mall. Khaled Al Saadi, who recently collaborated with Boca DIFC for a special Emirati menu, has opened Micro by Papp ...

Global ingredients players set the tone for 'Food Production, Reinvented' at Gulfood Manufacturing As industries across the globe go through stages of evolution, the food industry is in the midst of a ...

Here are some hard-to-gulp food facts for starters: In a world where 1 in 9 people do not have enough food*, an estimated 1.3 billion tonnes of edible food is wasted worldwide** The total volume of wa ...

Following a record 2017 edition that welcomed in excess of 97,000 visitors across 1 Million square feet of exhibition space, Gulfood - the world's largest annual food event is placing innovation at th ...

Food Businesses, how does your shopping list stack up? F&B growth drivers are enhancing the show floor at #Gulfood 2018

On the one hand, online shopping is gaining ground faster than ever; PwC concluded that 29% of the Middle Eastern consumers now shop online per month (6% rise from 23% in 2013)¹ and for the first time ...

The 2018 event promises to be bigger than all previous editions. The fully booked-out show will welcome more than 5,000 exhibitors. Spread over one million square feet exhibition space, Gulfood 2018 w ...

The report, commissioned to Euromonitor International, brings together macro-economics insights, consumer trends, challenges, opportunities and success cases across five major F&B sectors: Beverages, ...

With Saudi's domestic food producers receiving a confidence boost for their dairy, snacks, ice-cream, mineral water, tea and coffee production, a host of international suppliers are also reaping rewar ...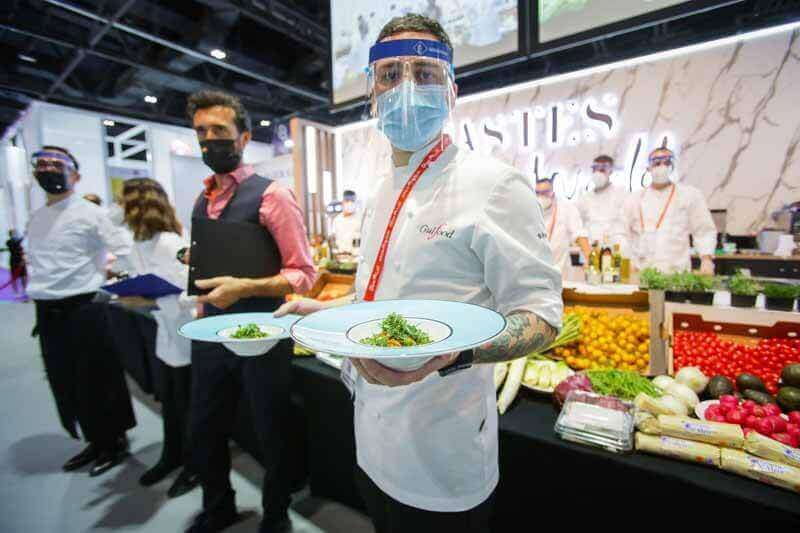 International Culinary League
A battle between four continents and their eclectic cuisines
Captain BERNARDO PALLADINI
Head Chef Torno Subito by Bottura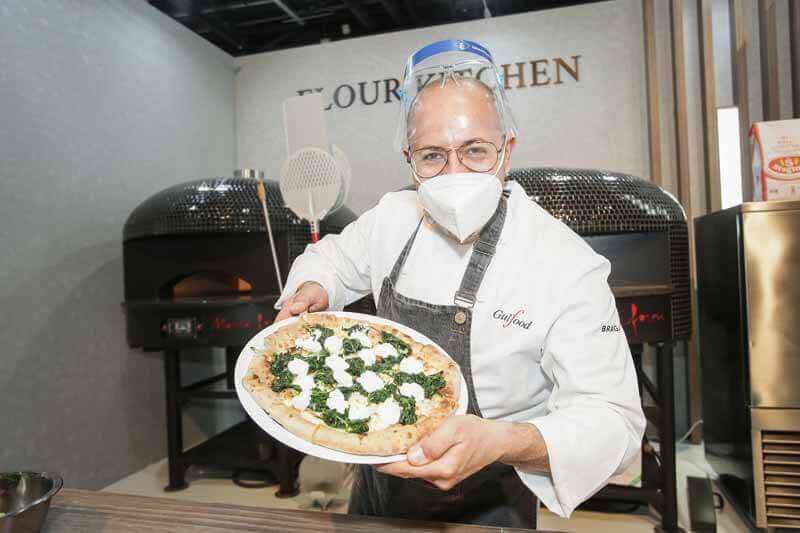 Flour Kitchen
The wonderful world of wheat flours was brought alive as top bakers presented trending creations alongside dough acrobatics.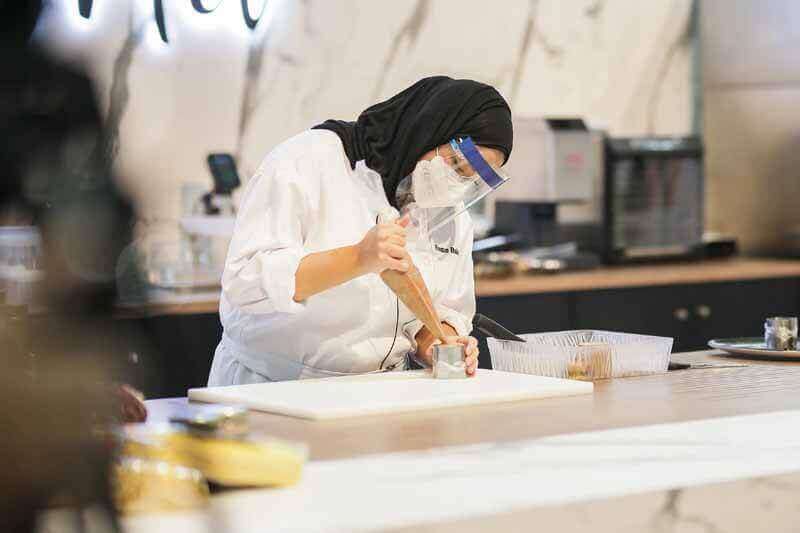 Pastry Art
Pastry chefs explored new innovative techniques and the succulent science behind creating dessert masterpieces.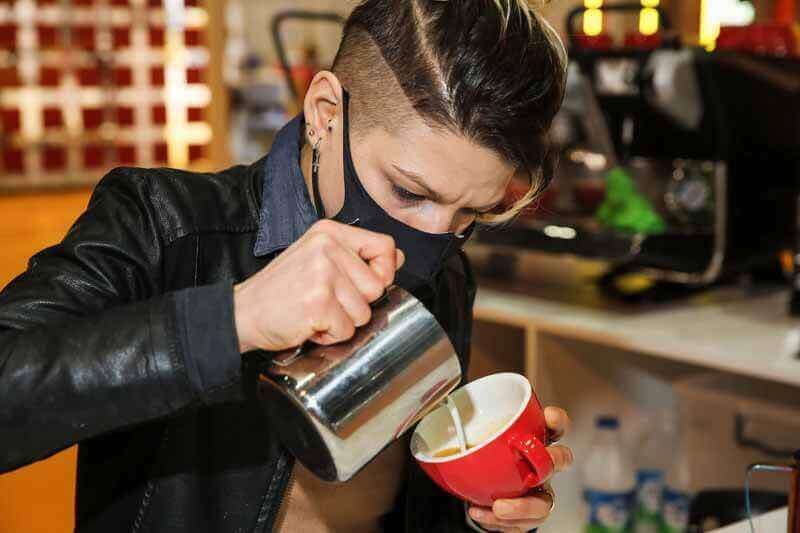 UAE Latte Art Battle
Successful Launch!
The show hosted certified latte art classes of various grade levels, alongside a thrilling battle on the last two days to discover the most creative latte artist.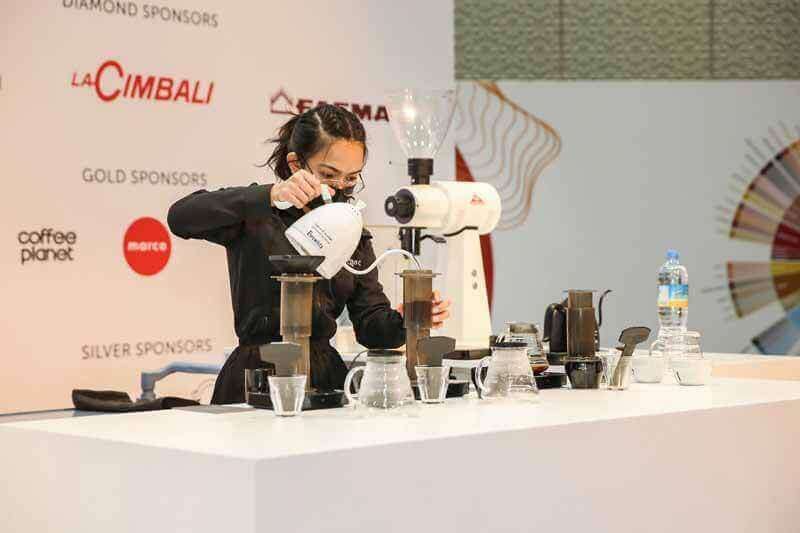 UAE National Brewers Cup Championship
An intense, aromatic competition took place between the world's top baristas. Discover the winners here.
BE A PART OF GULFOOD 2022