08 Sep 2023
'The final objective for us is to demonstrate that the meat industry can be and is sustainable': How the Belgian meat sector is aiming to become more sustainable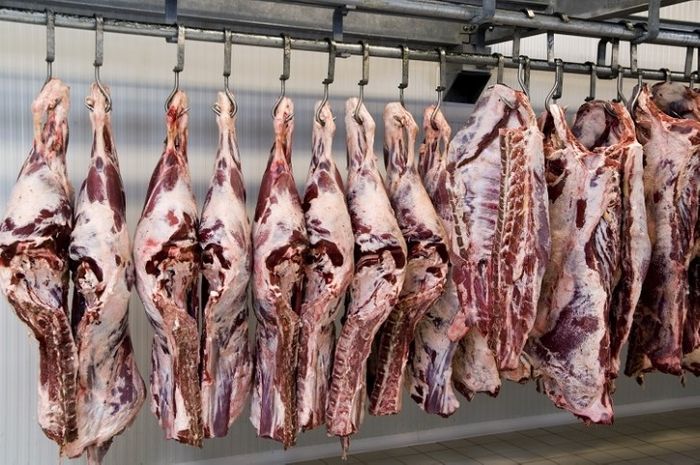 Can the meat industry be sustainable? This is the question on the lips of multitudes within the food industry. In a new scheme, Belgium's meat producers aim to keep track of sustainability, with a focus on aspects such as eco-friendly practices and labour conditions, and an aim of proving naysayers wrong in the case of whether the meat industry can be sustainable.
Michael Gore, managing director at FEBEV, spoke at the Belgian Meat Office's round table in Brussels last week on a new sustainability scheme among Belgian meat producers, which became compulsory in July.
FEBEV Belgium's national industry association for red meat, representing the interests of slaughterhouses, cutting plants and meat preparation plants. It has around 120 members, representing 98% of pigs and 95% of cattle slaughtered in Belgium.
Facing the regulations ​
With a range of new EU regulations around sustainability, such as the corporate sustainability & due diligence directive and the corporate sustainability reporting directive, there is a need for the Belgian meat industry, not just big producers but small ones as well, to take a look into their own operations, and how sustainable they are.
"The problem that we face​," said Gore, "is a multi-levelled issue. There's a whole range of European regulations coming into force and impacting our businesses, on deforestation yes but also forced labour.​
"What we observed when we exchanged with our members, mainly the smaller companies, is that they thought 'well this is something for the big ones, this is not for us.' And that's the problem. If you think you are not concerned, then you most probably are, because there's this trickle-down effect. All the smaller businesses to some extent will be supplying other players which are required to communicate the efforts they perform and make links to sustainability​."