05 May 2023
2 New Food Tech Projects Herald the UAE's Sustainable Ag Focus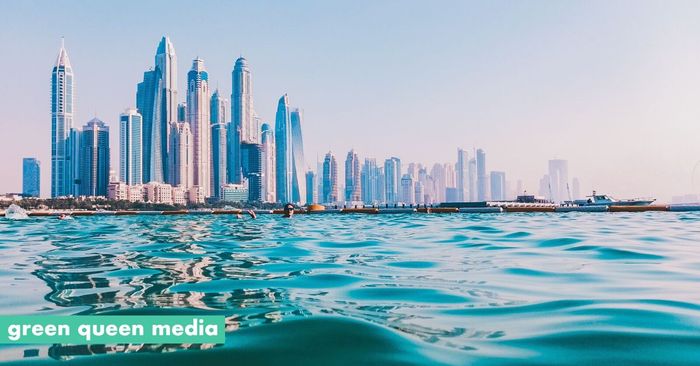 As food sovereignty becomes an increasingly urgent priority around the globe, the UAE is seeing an uptick in sustainable food production efforts.
The UAE is aiming to become a global leader in sustainable food management systems with the launch of Dubai's Food Tech Valley project ahead of COP28 and Abu Dhabi's new plant-based meat production facility for vegan meat brand Switch Foods.
Food Tech Valley
Dubai's Food Tech Valley is angling to attract young and creative minds to shape the future of food production and become the first of its kind in the region. The new project will include vertical farms, a logistics center, an R&D center, and a shopping area.
Mariam bint Mohammed Almheiri, Minister of Climate Change and the Environment said the UAE's "wise leadership" places significant importance on enhancing food security on sustainable foundations and finding solutions to national food security challenges.
"This includes increasing agricultural and food production to reduce import dependence. The Food Tech Valley project plays a vital role in this area," he said.
"It focuses on developing modern technologies for food production, overcoming water scarcity and arable land shortage. The project also supports the entire food value chain and serves as a leading global model for enhancing food security by applying the highest sustainability standards, which in turn supports the UAE's efforts to adopt technologies and solutions that contribute to combating climate change and preserving the environment and natural resources from waste.
"With the UAE hosting the COP28 conference in November, the Food Tech Valley and other pioneering food projects will be in the global spotlight. This is for the UAE's contributions to activating the global climate agenda through tangible projects and efforts".
The Food Valley will support farmers and producers across the UAE and globally, with the aim of establishing future food standards to keep pace with the evolving food patterns. The project will address key challenges including water scarcity and land shortages.
Switch Foods factory
The tech center comes as Switch Foods announced its new plant-based meat production facility will launch its first products in UAE supermarkets this month.
The new factory occupies 2,000 square meters at the Khalifa Industrial Zone in the capital and can produce 1,000kg of plant-based meat per hour. It's currently producing vegan kebab, soujuk, kofta, burger patties, and minced meat all made mainly from peas.