02 Apr 2023
Will 2023 be the year food plays a role in sustainability policy?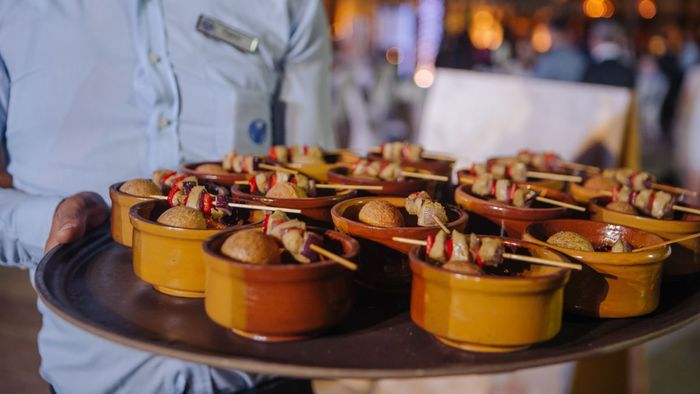 While the food system has always been a vital component of climate change, it's largely been ignored in favor of attention to other sources, such as emissions from factories and vehicles. Until last year, that is.
The 2022 United Nations Climate Change Conference, commonly called COP27, featured the first-ever Food Systems Pavilion. And, for the first time, agriculture and food systems took the main stage in discussions about climate change.
Eat Just founder and CEO Josh Tetrick used that conference opportunity to make the case for food as a climate solution.
"You're not going to solve climate change unless you talk about meat," he said. "And I know it's hard to talk about meat because it feels very sensitive when you talk about meat.
"It's a lot more emotional than talking about not drilling for oil," Tetrick said, "but you've got to talk about [meat] because something has to be done about it."
Eat Just, which is the only company in the world with regulatory approval to serve cultivated meat, hosted a special tasting of its Good Meat chicken at COP27 last November in Egypt. For people who weren't completely aware of the connection between animal agriculture and sustainability, Tetrick said the tasting helped them to connect the dots and see both the problem and a potential solution
Cultivated meat is grown and harvested without traditional animal agriculture. A life cycle analysis of the cultivated meat industry by CE Delft, which was commissioned by the Good Food Institute and European animal rights group GAIA, cultivated meat could cause up to 92% less global warming, 93% less air pollution, use up to 95% less land and 78% less water, compared to conventional beef production.
However, just because the connection between food and sustainability is becoming more familiar to the public, doesn't mean the problems are close to being solved, said Sheila Voss, vice president of communications at the Good Food Institute, an international organization that promotes the alternative protein space. After all, she said, about a third of all emissions can be attributed to food and agriculture, according to a UN-backed study published in Nature-Food in 2021.
"There's a far way to go in terms of translating that momentum into actual policies, investments, governments investing in food and ag and alt protein R&D, as well as organizations really prioritizing the solutions of how food and ag can contribute to some of the world's biggest issues and challenges," Voss said.
Connecting the dots
Dhanush Dinesh, founder of "think-and-do tank" Clim-Eat, which uses science and policy to bring about policy changes in the food system, is well known for his activism. But he worked in energy and forestry policy before moving into food system advocacy.
"Many times, the pressure on forests is because of land expansion as a result of agriculture expansion," Dinesh said. "I saw that from the forestry side, and I thought, 'OK, I need to understand the other side to connect the dots.'"
Dinesh, who attended COP27, said more education is needed to help people understand the complex role that food plays in sustainability. Where do you start making changes? Where do you need to stop? How can you implement solutions that work worldwide with different cultures, behaviors and economic systems?