29 Jun 2021
7 massive food trends you need to embrace in Dubai this year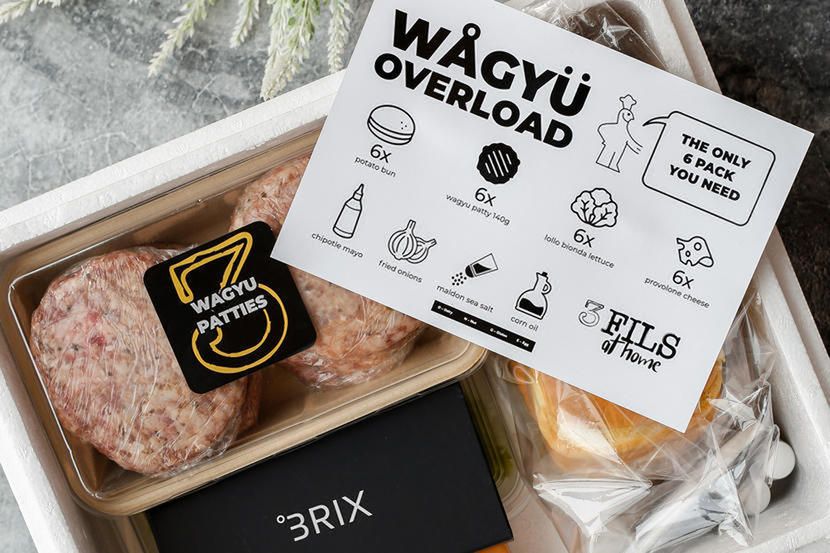 Dubai residents are trendy folks, and it seems what's hot and what's not changes quicker than you can say "new beach club".
There are lots of global food trends the city has embraced already this year, and we've rounded up seven we think you should be trying right now.

Just don't delay – blink and you'll miss some of these.
During lockdown last year, we all tried our hand in the kitchen, from baking our own bread to perfecting our best comfort food dishes. And while some attempts were more than successful than others, now that we're back in the office most of us are perfectly happy to hang up our chefs' whites. But if you're still craving the feeling of a home-cooked meal, do-it-yourself cooking boxes can give you the best of both worlds.
Where to try it: You can order a wagyu burger box from Time Out Dubai favourite 3 Fils by heading to 3fils.com.
All that cooking at home in 2020 has given us a newfound appreciation for the amount of effort and skill that goes into dishes at restaurants across the city, and we're not afraid to shell out some serious cash to try it. From Japanese and Italian to French and Peruvian, there's no shortage of spenny spots to enjoy some next-level grub in Dubai.