12 Oct 2022
Almarai Posts 13% Increase In Net Profits To Hit Over $123M In Third Quarter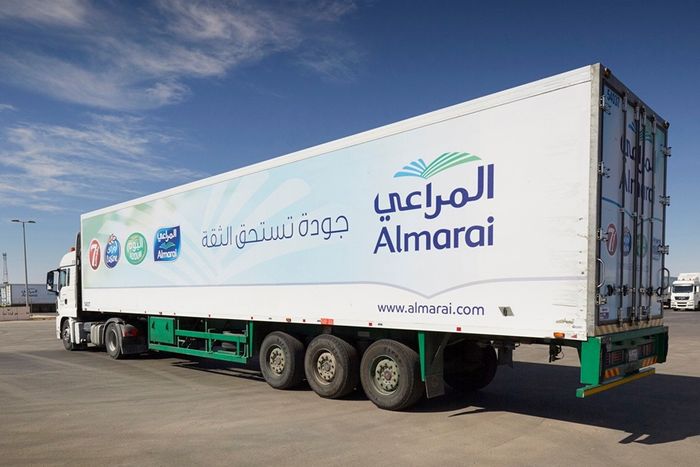 Saudi Arabian dairy giant Almarai has posted net profits reaching $123.19 million ( SAR 463.172 million) in the third quarter of 2022, marking a 13.2% increase from the $108.8 million (SAR 409 million) recorded during the same period a year earlier.
Almarai earnings
The company's revenue grew by 20.9% in the third quarter of 2022 to $1.26 billion (SAR 4.76 billion) compared to $1 billion (SAR 3.94 billion) in the same quarter a year earlier, the company said in a bourse filing Sunday.
Almarai revenues during the first nine months of the year also rose by 19.76% to $3.69 billion (SAR 13.88 billion). The company attributed the rise in revenues to higher sales of poultry and bakery, citing growth in all categories due to better trading conditions post-COVID-19.
Net profit during the first nine months of 2022 edged up 9.94% to $372.37 million (SAR 1.4 billion), the filing said.
The company's poultry category saw a 43.2% hike in revenues during the third quarter of 2022, supported by volume growth in the food service segment and capacity expansion.
The dairy and juice category saw increased year-on-year profits during the quarter, driven by 15.4% growth in sales, which was partly offset by cost inflation, the company said.
The bakery category saw a 31.8% growth in sales during the third quarter, mainly driven by the single-serve product mix due to the opening of schools.
The company's shares declined by 2.35% to $14.39 (SAR 54.10) as of 1:20 pm GST time.