27 Feb 2018
Celebrity Chef, Author and TV Host Ariana Bundy's Take on Health and Wellness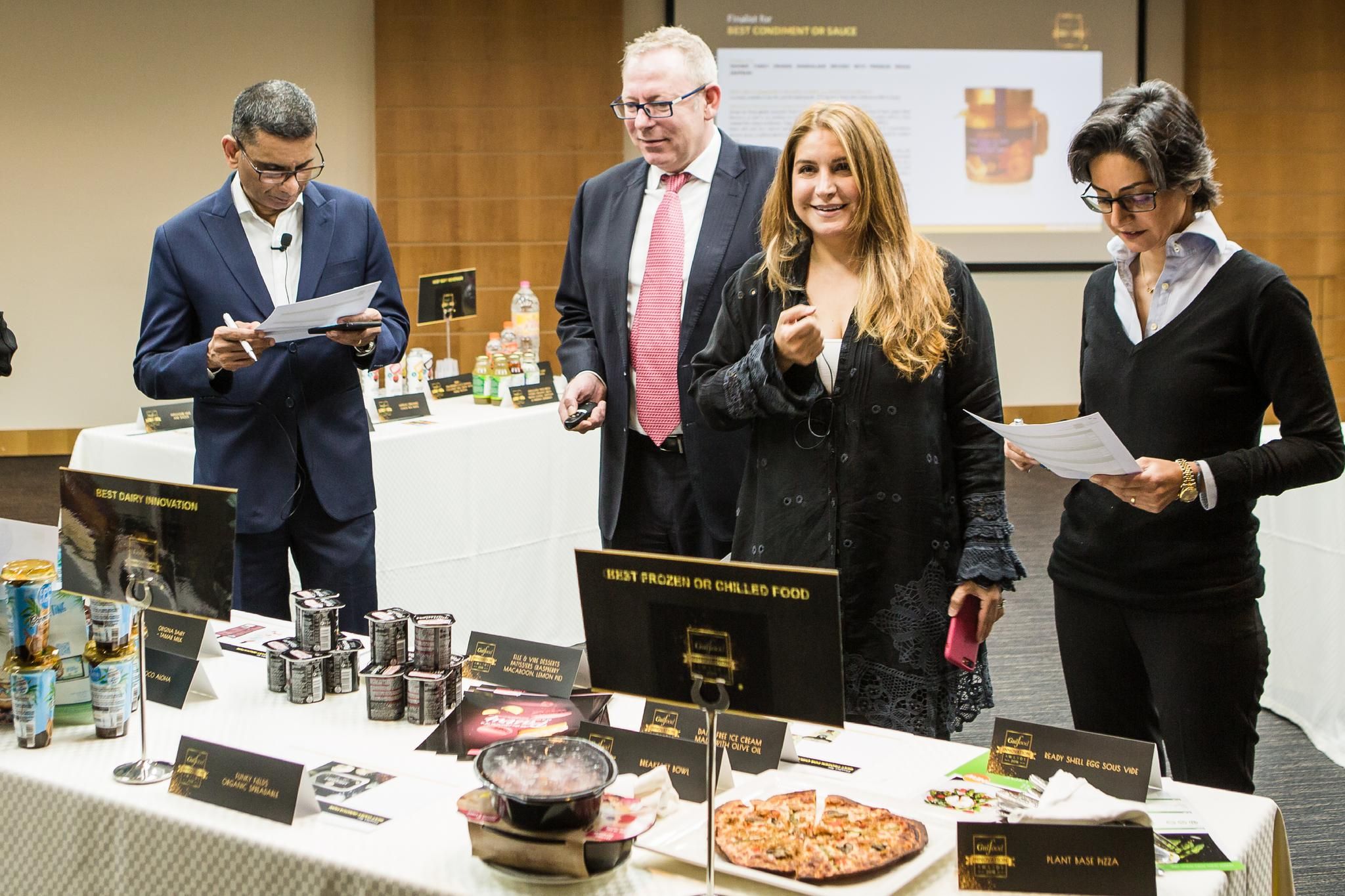 Documenting her favorites tastes on social media during her visit to Gulfood 2018, the Iranian-American chef talks about how the food trade industry can raise the bar for healthier living.
The UAE, under the visionary approach of its leaders, is at the forefront of innovation across business and society. With its diverse population and growing tourism rates, Dubai is one of the first places to catch on to global trends and acts as an important hub for food trade in the whole Middle East & North Africa region (MENA). We speak to the award-winning TV Chef Ariana Bundy, presenter of NatGeo People's "Ariana's Persian Kitchen" and author of "Pomegranates and Roses" about the evolving consumer needs for healthier food and beverage products.
Is the MENA region catching on to the Health & Wellness trend?
Yes, populations across the world are getting more health conscious. There are now several restaurants serving multiple, interesting cuisines. Veganism is perhaps the latest trend, with diets such as 'Keto' and 'Paleo' also gaining popularity in this region, we are at last exploring our ancestral wisdom and eating habits! This is a meat-eating region, but even here you see people choosing quality grass fed and organic meat and balancing their diets, and that's very encouraging. Bone broth is fast becoming a consumer favorite.
What should be the starting point to raise awareness about the benefits of healthy foods and beverages?
Conscious eating needs to be taught to kids at an early age. Educating children and exposing them to the source of food is essential. Children here and in many other cities do not know how a vegetable is grown or how a meat dish comes to their table. It would be ideal to start initiatives in schools to teach kids how to grow plants, have their own vegetable garden on roof tops or balconies; even here in the desert. All you need is a wooden agricultural box and soil to educate kids.
How can Gulfood help and act as a Health & Wellness trendsetter?
In Dubai, as in other big cities in the world, the busy lifestyle calls for easy quick-fixes when it comes to food. A reason why people prefer junk food is because it's easy to pick up and saves on time. Gulfood plays a huge role in introducing new, healthier products as an alternative, promoting the Health & Wellness industry and celebrating product innovation with the Gulfood Innovation Awards.
By showcasing nutritious products, the exhibition can establish healthy habits in consumers and help boost the morale of traders to promote the same. This is but one of the many ways Gulfood contributes positively to the food sector and the population. It's like the chicken and the egg story. Consumers will not know about new products, if they are not on supermarket shelves. And supermarkets will not display them if they are not promoted. This is where Gulfood plays a crucial role. By promoting and displaying suppliers that have healthy products, the exhibition is addressing the health of consumers and the nation at large.
Dubai is close to so many culturally-rich nations and is the hub for traders and clients alike. The Emirate is the perfect connect among Asia, Australia and Europe, so much so the hospitality industry here caters to all tastes and needs. A lot of companies look to Dubai as their base and a link to the rest of the world. The fact that it has so many different nationalities is fascinating. Dubai's advancement in technology and infrastructure sets the platform for the food industry to innovate, instills industry best practices, and encourages sustainable and healthier ways of processing food.
Tell us a little about your passion for food.
I love Persian cuisine. Partly because it's my roots. That's where I come from. More significantly because it's often misrepresented and misinterpreted. My book, my shows and my new ventures will all be to highlight the beauty and authenticity of Persian cuisine.
I am getting proposals for opening my own restaurant. I have not decided when. But whenever it happens it will be here. I love Dubai. Persian food with high quality organic ingredients will be the attraction of the new place.
What is your favorite food?
Well, it's difficult to choose. But, yes, French fries! High end of course with whole organic potatoes and excellent quality oil!
Hailing from a produce growing family in Iran, brought up in the US and Europe, Ariana studied international marketing and business and also dabbled in high-end fashion before discovering her calling. Her father had the first fine French dining restaurant in Iran before moving to Beverly Hills and opening one there. Young Ariana was not allowed in the kitchen, but observed every little thing her dad did. "It's in my blood, I guess," she says modestly about how she changed her career and made her way to the acclaimed Parisian cooking school Le Cordon Bleu.
Chef Ariana broadcast her visit to Gulfood 2018 on Instagram, sharing her favorite findings with the online community.
To see her next steps, follow Ariana on Instagram and Facebook.
To explore all Health, Wellness & Free-from exhibitors at Gulfood, click here.