02 Mar 2023
Comfort Food In Space: The Future Of Interplanetary Gastronomy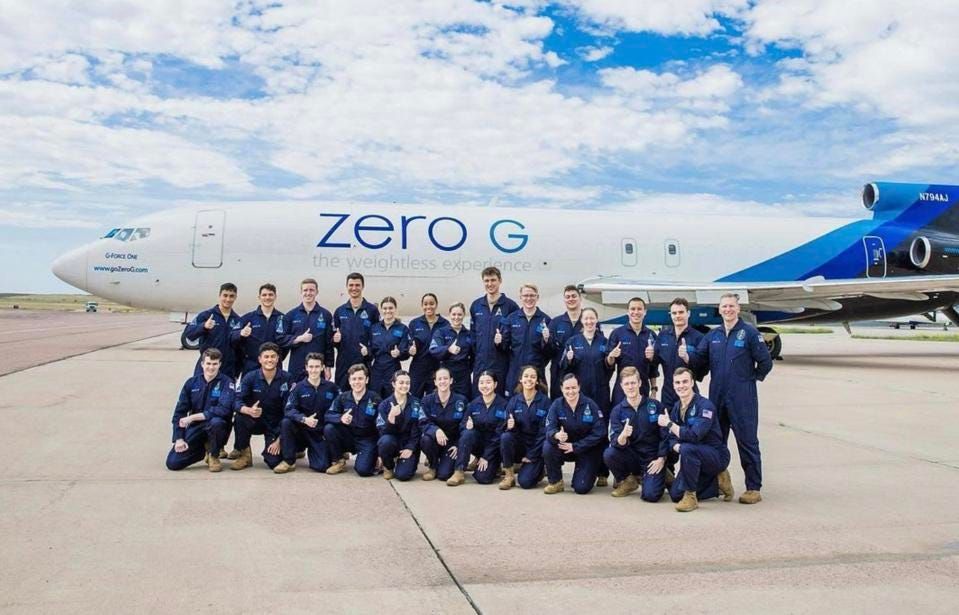 If you've ever wondered about the future of space travel and food, you're not alone. Zero Gravity Corporation is a space entertainment and tourism company whose mission is to share the excitement and thrill of space travel with the curious public. This privately held company is the only one currently offering commercial opportunities to people interested in experiencing true "weightlessness" without going in to space.
"'Space entertainment and tourism' is a bit limiting considering the amount of groundbreaking scientific research that our business enables," explains Matt Gohd, Chief Executive Officer of ZERO-G. "But at a high level, Zero-G's role in the space industry is to make space more accessible for society as a whole. Only a fraction of humanity has ever experienced zero gravity. We're changing that."
"Whether you're a training astronaut, a scientist conducting groundbreaking research, or a civilian pursuing a lifelong dream, it all starts in the same place: A flight with Zero-G."
ZERO-G has been a part of many scientific studies, particularly in the gastronomy space, and often serves as a host for culinary experiences in partnership with research teams including those from MIT.
As they've discovered, food is imperative to maintaining both the physical and mental health of humans in space. Together, ZERO-G and scientific teams are working on how to improve health in space, by studying new approaches to food technology. Longer, more intensive travels to space, means nutritious food that also nourishes the soul, is important to overall wellbeing.
We chatted with Matt Gohd, Chief Executive Officer of ZERO-G, on food, creature comforts, the future of culinary space travel and more. Here's what he had to say.
Talk about how Zero-G was involved in a molecular gastronomy experiment. What role did Zero-G play?
As the only FAA-approved provider of zero gravity flights, we've hosted a number of culinary experiments with our research partners like MIT, among others.
Over the past 19 years, Zero-G has been involved in a wide range of culinary research such as: Food storage (space refrigerator), food preservation (storage/transportation), in-space food production (algae caviar), food preparation (cooking mechanisms, hotpot), food consumption (taste and smell), and more.
These experiments are made possible by our research partners, ranging from universities to private organizations. They identify the experiment's parameters, equipment, and methodologies, while we provide the zero gravity flights for data collection and testing.
Flying on our specially modified Boeing 727, we perform a series of aerobatic maneuvers called parabolas. Specially trained pilots perform these aerobatic maneuvers, which are not simulated in any way.
Each parabola offers about 30 seconds of zero gravity during which everything inside the plane becomes weightless. We'll perform 30 parabolas over the course of a research flight, which offers researchers approximately 14-15 minutes of zero gravity to collect invaluable data.