Consumers have a greater appetite for food tech, but 'nobody wants their food to taste like tech'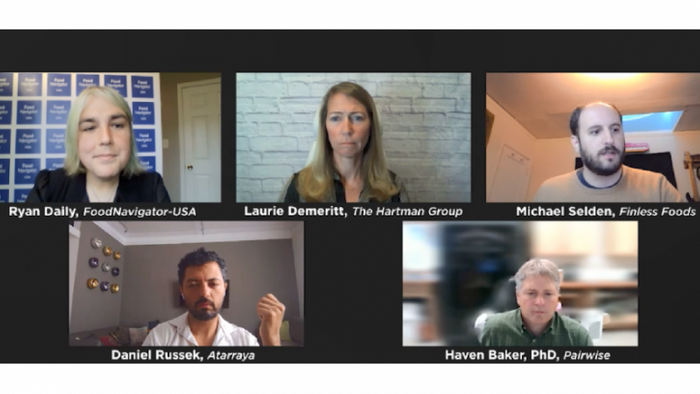 Consumers might be warming up to the idea of technology playing a role in what they eat and drink, but startups and CPG companies still have a ways to go before they see the potential of what food tech can do for them, according to a panel discussion during FoodNavigator-USA's Futureproofing the Food System virtual summit.
Consumers are open to food tech, as long as options exist
Historically, consumers have been skeptical of GMO ingredients, heavily processed or manipulated foods, and food tech in general. However, consumers may have turned a corner on food tech and see it as a solution to the challenges facing the food system, Laurie Demeritt, CEO of The Hartman Group, shared during the panel session 'What is the consumer appetite for food-tech?' (watch on-demand here​).
"We found this year ... that this idea around foods still being fresh and real was important, but there was a greater embrace of food that had been created or made in different ways. Now, the reason for this tension mitigating is that consumers today see just this cascade of challenges in the food system," she said.
In a survey of 2,500 US consumers, The Hartman Group found​ that 64% of consumers said scientific and tech innovations can make food more sustainable, and 63% also see science and technology as a tool to help address climate change.
Additionally, 60% of consumers say science and tech can make food healthier, and 55% said modern industrial systems for farming and raising animals are the best way to feed a growing popular, up eight points and 10 points from 2019 numbers, respectively.
"Climate change, in particular, is one of those issues that consumers today feel like they just have no control over. It's very intangible. It's very complicated. They're not really sure what to do about it. So, they're looking to companies in the wider industry to solve for things like climate change."