07 Sep 2023
Data snapshot: Fish, flies and algae outshine crop CEA in the $600m+ of novel farming systems funding so far in 2023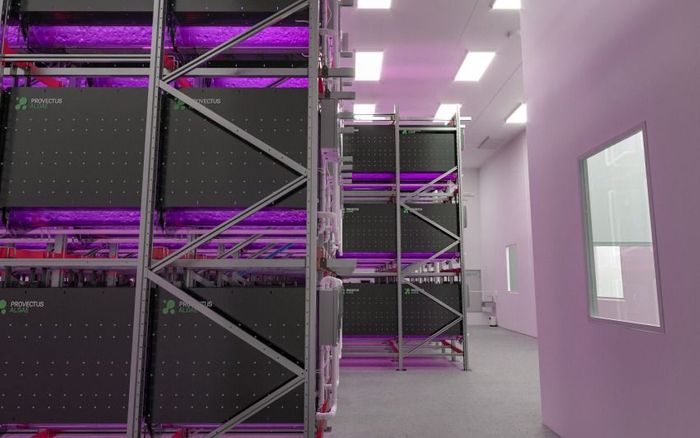 While indoor agriculture for crops like leafy greens and strawberries may be undergoing a massive correction, there's still been plenty of activity from startups in the Novel Farming Systems category.
The entire Novel Farming Systems category — which includes indoor farms, aquaculture, and insect and algae production — has raised $626 million so far in 2023 across 48 deals, according to preliminary data from AgFunder.
More than half — about 60% — of those deals have gone to non-crop-focused CEA startups such as those developing aquaculture, insect, and algae production systems.
This is a 180-degree turn from 2022, when crop CEA startups accounted for 60% of deal numbers.
What's driving the shift
CEA's well-documented struggles are one reason VCs are funding more non-CEA novel farming startups.
Other drivers are at work, though. Fish and insects provide both food and livelihoods for millions around the world, and there's a growing need to make the systems producing these items more transparent and resilient. Meanwhile, algae and aquatic plant systems such as those from Fyto are increasingly seen as a potentially more eco-friendly alternative to ingredients like soy. [Disclosure: AgFunder is an investor in Fyto.]
As the impacts of climate change intensify, the value of these types of novel farming systems is becoming more apparent.
Top novel farming systems deals for 2023
Three of the top five rounds went to aquaculture and insect protein startups.
The category's largest funding round so far this year has been a $175 million round for Ÿnsect, a French startup that develops and operates insect farming systems. Until recently, the company has focused mainly on providing insect-based ingredients for livestock feed. At the time of its fundraise, it announced a shift towards the higher-value pet food category.
Norway's Salmon Evolution, a land-based salmon-farming company, raised $50 million in a private placement in April to fund the second phase of its a facility on the country's Indre Haroy island.
Also in April, Kenya's Victory Farms raised a $35 million Series B led by Creadev. The company runs an aquaculture farm business for tilapia fish.
Despite the troubled times, CEA has remained somewhat active during the first half of the year in terms of funding. Local Bounti, a company that combines vertical farming and greenhouses to produce leafy greens, raised $145 million, the second-highest round of the year so far.