01 Feb 2018
Dubai Municipality: Services Available at Gulfood 2018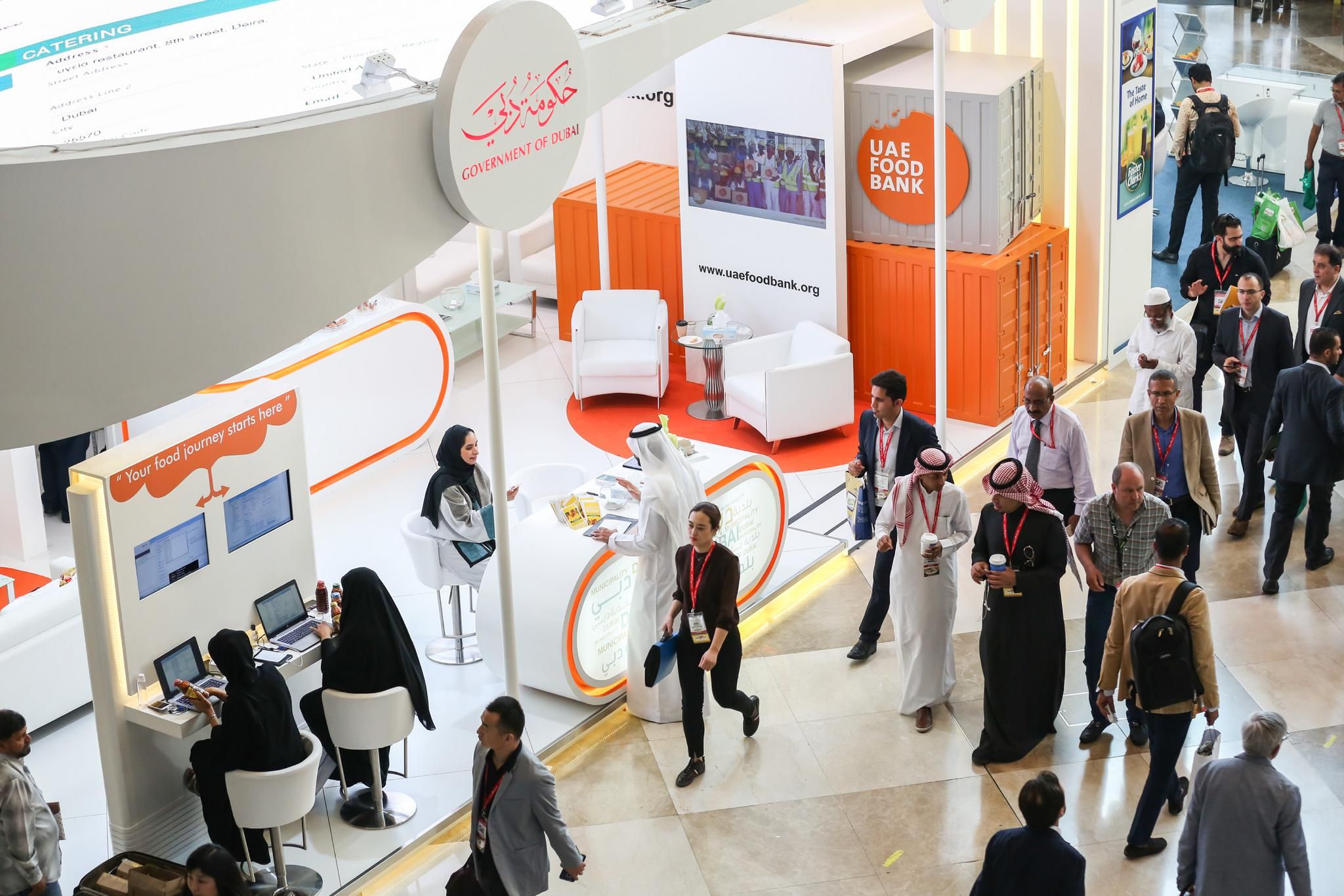 Dubai Municipality's vision is to develop a happy and sustainable city. Regarded as one of the largest governmental institutions in terms of services rendered and projects executed, the municipality is the leading driver of growth and evolution of the Emirate of Dubai.
Supporting the global Food & Beverage community, the Dubai Municipality will be offering the following services at Gulfood.
Food Trade Section
ZAD
Federal Portal for food trade in the UAE, a subsidiary of Dubai Municipality, launched by the government of Dubai. The portal facilitates for food business operators registering their companies and products. It also offers a searchable list with all banned food items, circulars and registered food items in addition to approved Islamic entities and slaughterhouses worldwide. This portal will allow municipalities from different emirates to use and coordinate with each other and to ease any processing required.

FIRS system: pre and post import requests
Pre-import requests: Information about how to create an account with FIRS; how to register your food establishment; how to acquire food approval for imported foodstuff; Arabic labeling requirements; what foods are accepted; security deposit payment; the necessary documents and conditions necessary for food imports to be accepted.

Post-import requests: Information on the procedure carried out post-import; the responsibilities of the FTPIC (Food Trade Person in Charge); the inspection phase; the necessary documentation; sample taking and testing; procedure if a consignment is not approved for distribution; transferring a consignment to and from another emirate.

Food Trade PIC (FTPIC)
Information on what a Food Trade Person in Charge (FTPIC) is; how to become one; his/her responsibilities towards the food establishment he/she represents and Dubai Municipality; how to ensure smooth processing for the imported food consignments of the food establishment he/she represents.

Halal certification for importers
Information on Islamic Associations from different countries, approved by the UAE, that are allowed to approve Halal products; how to check the latest updated news on countries approved for meat and poultry import; the requirements to obtain a Halal certificate for imported products including the necessary paperwork.
Food Planning and Studies Section
Labeling and product registration
An area will be set up where traders can bring in their food items for direct registration on the Dubai Municipality Food item catalog. This will ensure that product information is already available on the system and will help in facilitating food laboratory testing and importation processes.
Food Labeling Requirements Workshop
Dubai Municipality Food Safety Department invites Gulfood attendees to participate in the Food Labeling Requirements Workshop.
Workshop Topic: Food Labeling Requirements for Food Traders
Timing: 18th Feb – 22nd February (Starting from 3 PM onwards)
Venue: Dubai Municipality Stand (Concourse 2, Stand CCR-5)
Fees: Free Attendance
Overview of the workshop:
Food labeling requirements when importing foods to Dubai.
How to apply for label assessment request on the portal.
Information on Dubai Municipality food standards and regulations.
The Dubai Municipality stand will be located at the Concourse 2, Stand CCR-5.