24 Jan 2023
Emerging World to establish PRAN manufacturing plant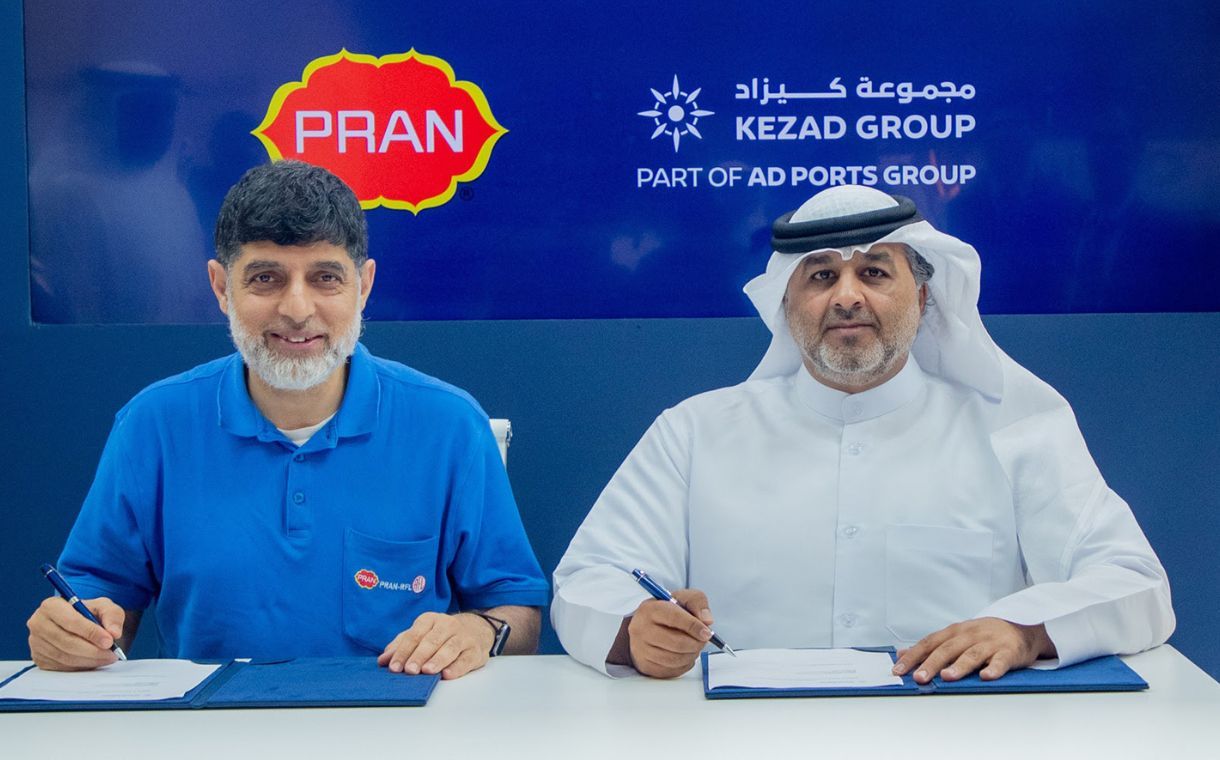 Emerging World, the sole importer of PRAN-RFL Group's products in the Middle East region, has signed a land lease agreement with KEZAD Group for the establishment of a new manufacturing plant.
The PRAN (Programme for Rural Advancement Nationally) facility will be spread over more than 42,000 square metres in KEZAD (Khalifa Economic Zones Abu Dhabi), with direct access to AD Ports Group's Khalifa Port. The AED 110 million ($29 million) plant is being developed in multiple phases and will enable Emerging World to produce and export PRAN products to markets across the Middle East and North Africa region.
Mohamed Al Khadar Al Ahmed, chief executive officer of Khalifa Economic Zones Abu Dhabi – KEZAD, said: "KEZAD is delighted to welcome Emerging World and enable the development of this new manufacturing facility within our expansive food trade ecosystem, an environment that ensures that businesses can thrive in today's competitive market".
He added that Emerging World shares KEZAD's mission regarding "the importance of securing national and regional supply chains, in line with the vision of our wise leadership to improve access to affordable healthy diets for people across communities".
Hasan Mahbub, managing director of Emerging World, commented: "Our agreement with KEZAD aims to boost our export to Middle Eastern countries, and the establishment of Emerging World's manufacturing facility in Abu Dhabi is a significant milestone to expand our business".
He continued: "An initial investment of AED 60 million ($16 million) will be made to set up the manufacturing facilities, with the production of different food products including instant noodles, milk drinks, fruit drinks and confectionery products under the PRAN brand. Initially, we expect production revenue to be in the region of AED 160 million ($43 million) per annum."