16 Aug 2023
Exclusive: Alan Smith on Agthia Group's growth and food security strategy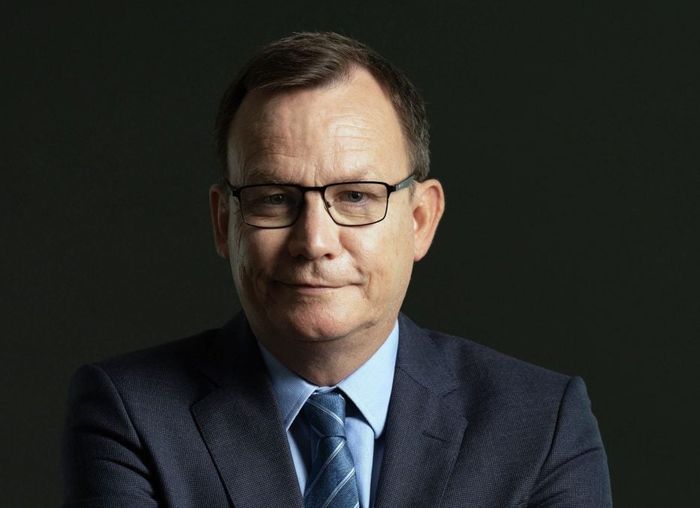 The group's CEO explains how they are setting an example for the industry, contributing to UAE's food security strategy
The UAE has risen into the upper echelons of the global food security index over the past half-decade to rank first in the MENA region as the country has adopted an integrated approach that includes national strategies and the creation of an enabling legislative, and regulatory framework.
Under the National Food Security Strategy 2051, the UAE aims to develop sustainable food systems by leveraging modern technologies, supporting local production and building international partnerships to diversify food sources.
Through this initiative, Agthia Group is working to enhance food production, streamline efficiency, ensure safety, and drive innovation. The Abu Dhabi-based food and beverage firm's group CEO tells Gulf Business how the company is revolutionising the industry to meet global food requirements.
Agthia Group has grown exponentially over the years. Tell us more about the company and the role that it is playing in advancing the country's food security strategy.
We have transformed the food and beverage scene across the UAE and beyond. Since our inception in 2004 and the company's listing on the Abu Dhabi Stock Exchange in 2005, our journey has been defined by growth and impact.
The company is not just about brands and products; it is about purpose. Our diverse portfolio, including water, food, frozen & protein, snacking, and animal feed, reflects our commitment to meeting varied consumer needs.
Our alignment with the UAE's National Food Security Strategy is a testament to our commitment. Through four strategic pillars, we're working to enhance food production, streamline efficiency, ensure safety, and drive innovation. Waste reduction is central to our strategy – it's an obligation we take seriously.
Sustainability is not a trend for us – it's the only way forward. Initiatives like Al Ain's PET bottles, the first to be launched in the UAE, and the plant-based bottles underscore our dedication to a secure and sustainable food supply. As leaders, we are proud to set an example for the industry, contributing to our nation's food security strategy.
Agthia Group is not just shaping the food and beverage landscape; we are contributing to a more sustainable and secure future. As we move forward, our focus remains clear: to make a positive impact, leaving a footprint that benefits not only our industry but the communities we serve.
Which verticals/ divisions do you expect to experience the fastest growth within the Agthia Group's portfolio in light of the current economic conditions?
Exciting prospects lie ahead within Agthia's diverse portfolio. We are delivering sustained growth across all our segments, we have seen rapid expansion in frozen protein and snacking. It's a dynamic shift that mirrors evolving consumer preferences.
Our reach is far, spanning over 45 countries, and our strategic focus currently centres on markets like the UAE, Egypt, Jordan, Saudi Arabia, and India. These regions have shown promising potential, and we're well-positioned to harness opportunities driven by local demand, exports, and potential expansion into new horizons.
Speaking of new markets, our sights are set on promising territories such as the US, India, Indonesia, and Brazil. These are exciting avenues, and we're confident in our ability to make a meaningful impact there.
The future holds exciting growth prospects, and our commitment to excellence remains unwavering as we capitalise on opportunities within our ever-evolving industry.