13 Jun 2023
From fintech to alt protein, Latam's next generation of agrifood startups is building a farmer-first food system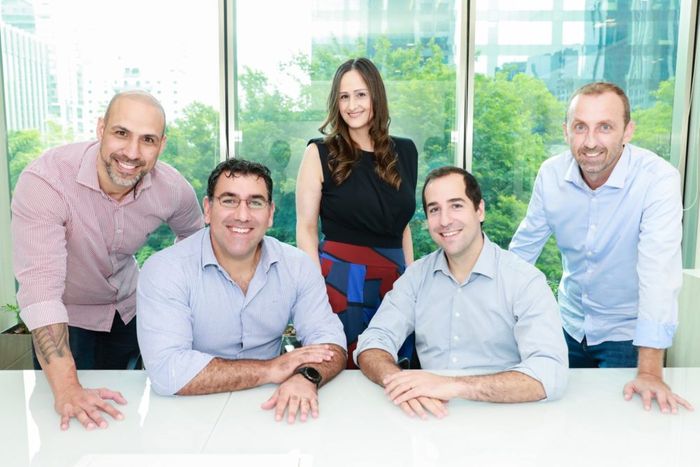 Latin America is one of the most biodiverse regions in the world, home to around 60% of global terrestrial life in addition to vast amounts of land and water resources. The livestock sector in Latam accounts for 23% of global beef and buffalo production and just over 20% of the world's poultry. Important commodities like coffee, soy, and cacao are also critical parts of the region's agrifood economy.
At the same time, Latam struggles with vast inequalities and rising food insecurity and hunger intensified by economic recessions, climate-related disasters, and humanitarian conflict. Annual damages from climate change alone are predicted to reach $100 billion by 2050 for the region, including a net loss of agricultural exports of between $30 billion and $52 billion. Meanwhile, 22.5% of the population can't access a healthy diet.
Against this bleak backdrop, agrifoodtech innovators are working with startups, agribusinesses and farmers to improve the region's food system from farm to fork, bolstering smallholder incomes and planetary health in the process.
Farmers: Latam's 'agents of change'
As in other parts of the world, the Covid-19 pandemic sparked an explosion of consumer-facing startups in Latam for restaurant and grocery delivery in 2020 and 2021, with the latter being an outlier year that saw billions of dollars pumped into these downstream companies.
In 2022 and 2023, a more sober macro-environment has all but dried up funding in many of these areas. As AgFunder's 2023 Global AgriFoodTech Investment Report found, investors are now sending what money they're willing to part with to upstream categories like farm management software, novel farming systems and ag biotechnologies. While Latin American investors may not have copied those trends in 2022 — keep your eyes open for AgFunder's inaugural Latin America agrifoodtech investment report coming soon — it will no doubt follow suit soon.
That spells good news for a region like Latin America where 14 million smallholder farmers are responsible for 50% of total production, according to a recent report from J.P. Morgan Private Bank. These smallholders typically struggle to access technologies that would allow them to increase food production and access the supply chain. Ensuring these farmers aren't left behind is now the goal of many Latam startups.
"Farmers are the agents of change in this opportunity in Latin America," Tomás Peña, managing director for The Yield Lab Latam, tells AFN. "I think that we will see more money in the previous [upstream] stages of the value chain that would provide more solutions to the farmers enabling them to access better logistics and financial instruments securing traceability."
"Distributed innovation and farmer-centric networks could allow Latam talent to give a more systemic solution on a global scale," he adds.
"There are few really scalable companies [in Latam], and I think this is because, for a very long time, growers were focused on technologies related to core operations — seeds, machinery, etc.," Seedz co-founder and CEO Matheus Ganem tells AFN. "They weren't really involved with things that may look secondary, but can be really important, especially if we're thinking about increasing efficiency, increasing sustainability."
For example, 90% of smallholder farms in Brazil don't use any kind of management software to handle farm finances, says Ganem.
"They're using a lot of paperwork. They are so focused on machinery, fertilizer, etc. but they could achieve better results by simply managing the cash flow of the business better."
More agrifoodtech startups with broader offerings could solve some of this, according to Ganem.
"Most agtechs [in Latam] address a very specific market and this is really hard to grow. On the other hand, most farms need financial services, whether they're corn, soybeans, livestock." To that end, several of the top-funded Latam startups in the last year are marketplaces and fintech tools that offer things like farmer financing, supply chain logistics, and more direct access to customers.