17 Dec 2022
Flavors to watch in 2023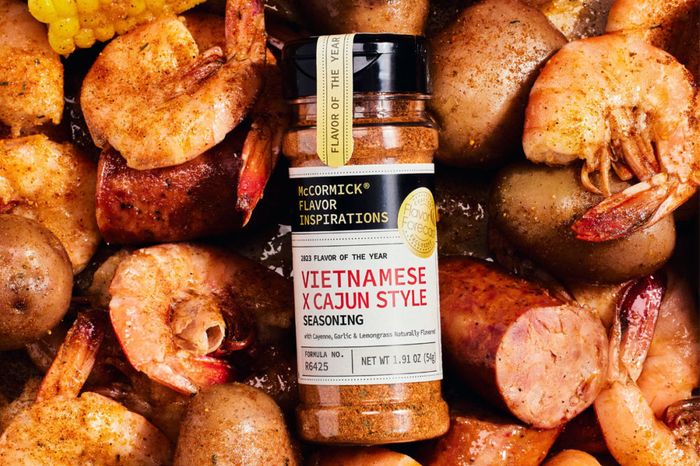 CHICAGO —November and December are the months flavor companies predict what tastes will be trending during the upcoming year. Many of this year's projections are directed toward consumers who are moving beyond the pandemic and are determined to take control of their health and enhance the health of the planet, all while allowing for comfort, self care and indulgence.
"Consumers will always want foods that reflect the familiar flavors they know and love, but they continue to expand their palates with unique global fare," said Hudson Riehle, senior vice president of research for the National Restaurant Association, Washington. "Consumers crave foods that challenge their taste buds at a more sophisticated level than ever before, including new levels of hot, spicy, sweet and savory."
Shannon Cushen, director of marketing for Fuchs North America, Hampstead Md., said consumers want to be surprised.
"Flavors that violate their expectations are sure to be a hit," she said. "For that reason, unexpected and unique flavor combinations will be in demand going into 2023."
Firmenich Inc., Geneva, has named 2023 to be the year of the dragon fruit, as its bold, vibrant flavor — and color — speak to what is anticipated to be a big year of change, according to the company. Firmenich partnered with Pantone, Carlstadt, NJ, a color company that has identified the 2023 color of the year as being magenta, one that happens to resemble the color of dragon fruit.
"It's brave and fearless, a pulsating color whose exuberance promotes optimism and joy," said Mikel Cirkus, global creative director for taste and beyond at Firmenich. "Our 2023 choice of dragon fruit reflects the global consumer's increasingly adventurous palate and desire for the new or exotic when it comes to ingredients and taste."
Dragon fruit already is trending in juice bars and upscale restaurants around the world. Firmenich believes the tropical fruit will be a star in packaged foods and beverages.
"Dragon fruit may be still a 'rare' fruit flavor for food and beverage brands, but it is no longer rare to consumers," said Jeff Schmoyer, global head of human insights at Firmenich. "It's possible that the initial lag in new product innovation is in part related to the challenge of realizing the flavor of dragon fruit. Our consumer research shows that the fruit can sometimes surprise people by not having the strong flavor to match its visual appearance. Instead, the taste is light, refreshing, sweet and delicious."
On the savory side, McCormick & Co., Hunt Valley, Md., is betting on the mashup of Vietnamese with Cajun, which the company will be offering in a retail seasoning format. It is described as a "culture crush of key ingredients" that contain cayenne and paprika, in classic Cajun tradition, along with lemongrass, garlic and black peppercorn, which are customary in Vietnamese recipes.
Symrise NA, Teterboro, NJ, is focusing on what's gaining traction in the global flavors market. The company is seeing growth in mosaic cooking, which is the melding of regional and global flavors and dishes. Autobiographical diaspora cooking also is gaining traction and describes a method where young chefs cook from their heritage and mix it with American foods as well as "mom's recipes."
Pinterest identified 2022 as the year of "ancestral eats," which is fueling the trend of consumers embracing their roots, as well as learning about others, according to Innova Market Insights, Arnhem, The Netherlands.
"We see regional callouts added to new recipes and being more visible on grocery shelves," said Renee Beall, director of marketing-food, Balchem, Montvale, NJ. "Exotic flavors help to create unique taste profiles that allow consumers to 'travel' across the world."
The NRA's 2023 edition of its annual What's Hot Culinary Forecast identified the top three global flavor trends in foodservice. The trends, sooner than later, will make their way into consumer packaged goods.
The first is Southeast Asian cuisine, which encompasses the flavors of Vietnam, Singapore and the Philippines. Next is the Caribbean, including the native flavors of Puerto Rico, Cuba and the Dominican Republic. In third place are the flavors indigenous to South America, such as those with origins in Argentina, Brazil and Chile.
Authentic flavors and ingredients from Latin America also are gaining traction, said Rebecca Shurhay, marketing analyst, Flavorchem, Downers Grove, Ill. Beverage concepts, such as horchata, mangonada, tepache and aguas frescas are transforming into their own flavor profiles and being applied to all types of foods. The same is true for Mexican dessert-inspired flavors, such as tres leches, dulce de leche and churro.