28 Mar 2023
French Fries & Bananas Top The List of Popular Drone-Delivered Items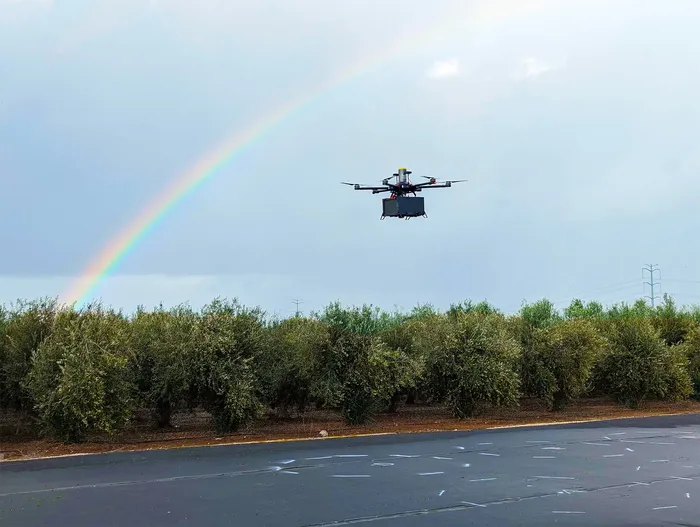 So what items flew off the shelves last year when it came to drone delivery?
According to Flytrex, a company specializing in backyard drone delivery, the most popular item ordered off restaurant menus last year was french fries, followed by turkey sandwiches, burrito bowls, Italian sandwiches, and pizza, according to a report published by the company summarizing its 2022 delivery activity.
On the grocery side, Flytrex says the top banana was, well, bananas, followed by sports drinks, milk, chocolate, and eggs.
Both lists of high-flying products jibe with the category breakouts detailed in the report. On the restaurant side, sandwiches & salads was the top overall category, followed by chicken & wings, Mexican food, and burgers.
On the grocery side, the top category was fresh produce (like bananas), followed by dairy & eggs, pantry items, and sweets & snacks.
Some other interesting tidbits from the Flytrex report:
The average time from takeoff to delivery was 3:32 minutes.
The fastest time from order to delivery was 12:13 minutes.
The largest order Flytrex delivered last year was a comfort food special: 3 Tomato Soups and 1 Noodle Soup, 2 Cobb salads with Chicken, 2 BLTs, and 2 (and 1/2) Cheese Sandwiches.
It should be noted that these statistics are from Flytrex's drone delivery service in the North Carolina and Texas markets, so they might differ slightly if extrapolated to, say, Seattle, where salmon chowder and sushi might show up, or New York City, where bagels would likely make an appearance. Overall, though, it's an interesting look into ordering patterns for those markets that have greenlighted drone delivery.