03 Dec 2022
Ghaf tree smoothie anyone? You can now taste the UAE's national tree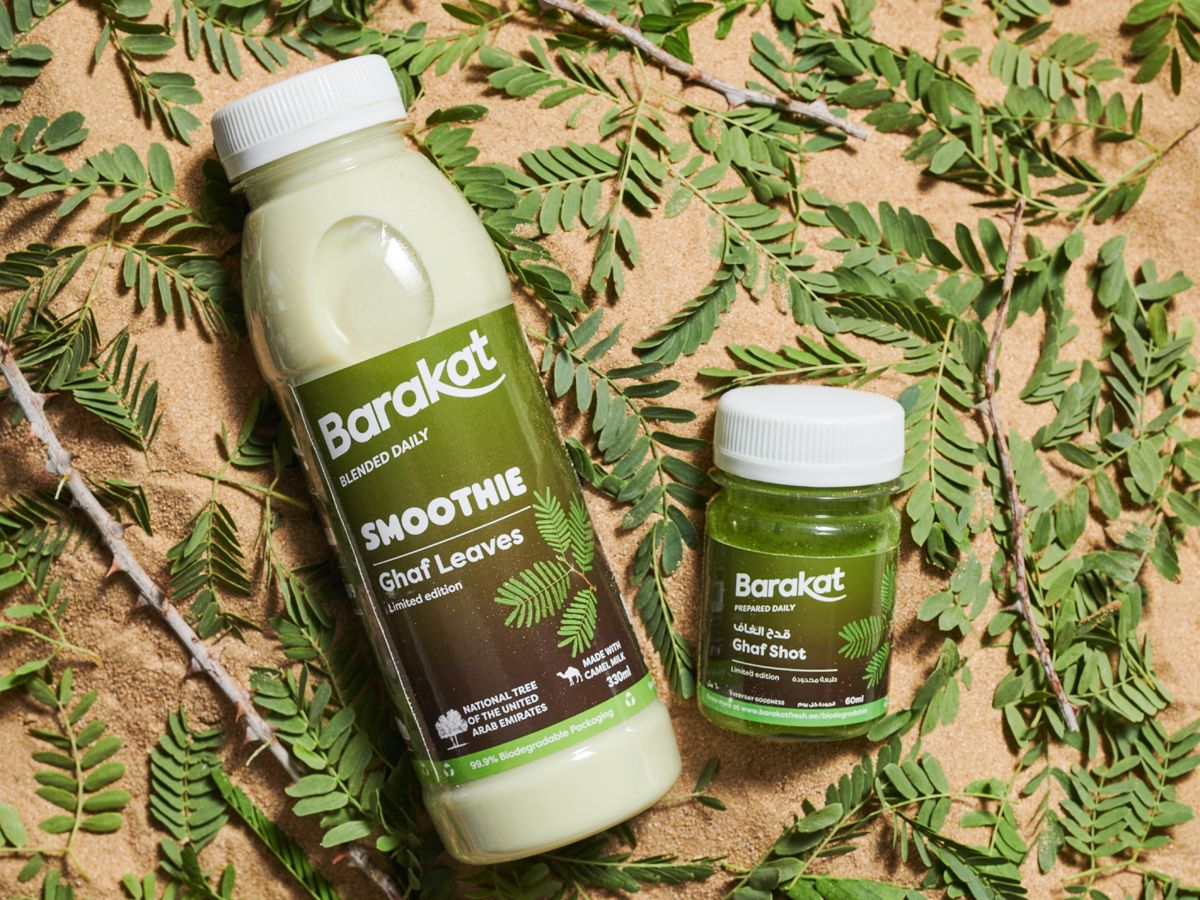 Ever wondered what a Ghaf tree would taste like?
Well, we didn't really think about it either. But in honour of UAE National Day, homegrown juice brand Barakat has introduced its all-new Ghaf range, which includes the Ghaf smoothie and the Ghaf shot.
What's in this Ghaf tree smoothie you might ask? Ghaf leaves extract, camel milk, as well as a shot made with Ghaf leaves and green apple juice.
The idea came from Salma Alzaabi, an Emirati innovator, who came up with a method to harvest the essence of the Ghaf leaves without damaging the trees.
The Ghaf tree is the UAE's national tree, and the late Sheikh Zayed, the Founding Father of the nation, admired it for its cultural, historical, and environmental significance. The native tree has proven to be drought-tolerant and can survive in harsh desert environments. Ghaf leaves and pods have historically provided food during famines and have incredible nutritional and medicinal properties.
The Ghaf stands tall as a model of tolerance, representing a symbol of stability and peace in the UAE, and has become an integral part of the lives of all UAE citizens and residents.
The Ghaf tree offers therapeutic benefits and can be used to promote gut health.