25 Apr 2021
How Covid Turned Food Pantries Into 'Mini-Costcos'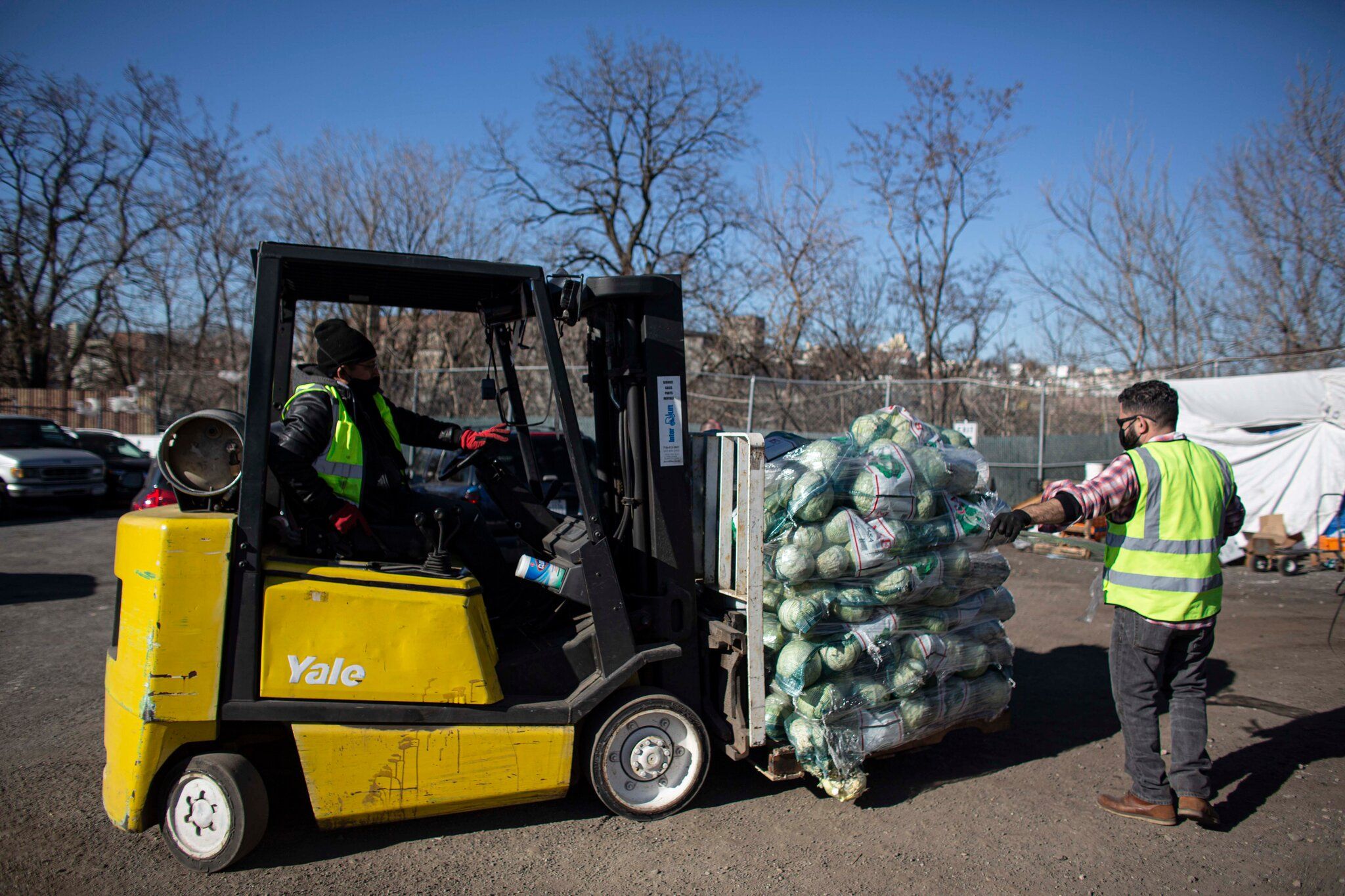 Hunger activists are using phrases like 'warehouse optimization' and 'streamlined inventory management.'
As the sun set on a recent Saturday afternoon, Joel Matos fist-bumped and thanked the dozen or so volunteers who were leaving the outdoor food pantry he runs out of a church parking lot on the border of Sunset Park and Bay Ridge, Brooklyn.
Then Mr. Matos, the founder and director of Holding Hands Ministries, quietly gazed at the pallets of canned goods and produce, and the mound of cardboard boxes that still needed to be cleared. Only five volunteers remained, including him and his wife.
"This is when I start to get scared," Mr. Matos said. He then sent a bat-signal emoji to a friend, asking for help.
Mr. Matos, who also works Monday through Friday for the New York Police Department, said he would text a few more people during his dinner break. Otherwise, he and his skeletal crew would likely end up working until 9 or 10 that night.
The good news is that there's plenty of food being distributed to the city's hungry, about 1.6 million people, according to the Food Bank for New York City, a nonprofit that does a lot of the distributing. This means that smaller food pantries on the receiving end are bursting at the seams with products but struggling without the infrastructure to store and share them.
At the height of the pandemic, about 40 percent of the city's 800 or so soup kitchens and pantries closed permanently, according to Leslie Gordon, the Food Bank's president. The places that remained open became de facto hubs, expanding their hours and receiving larger and more frequent deliveries, practically becoming "mini-Costcos" overnight, said Mariana Silfa, of City Harvest, another nonprofit that distributes goods to locations across New York.
"Suddenly, everyone needed extra everything, like forklifts, pallet jacks and refrigerators," Ms. Silfa said.
Now it is not uncommon to hear words like "warehouse optimization" and "streamlined inventory management" from the staffs at these small pantries, many of which are distributing 60 percent more food than they were in 2019, according to the Food Bank for New York City.