21 Dec 2022
Kellogg splitting into 3 companies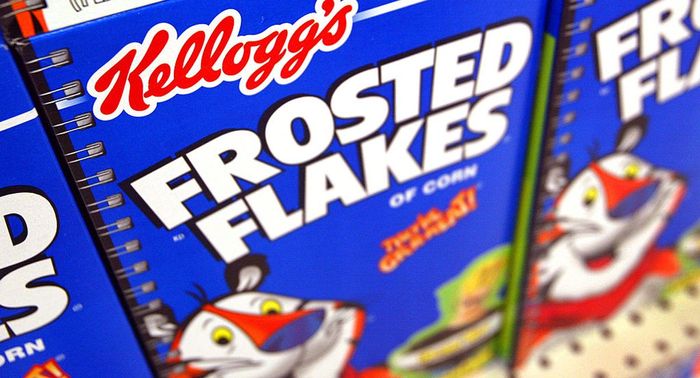 Kellogg plans to split the company into three separate, publicly traded businesses, the CPG said in a statement. The separation is expected to be completed by the end of 2023.
The company will spin off its North American cereal operation and plant-based division. The remaining business will house its snacks, international cereal, noodles and North American frozen breakfast brands. No names of the new companies have been determined. Steve Cahillane, the current CEO of Kellogg, will lead the snacking business, which was responsible for about 80% of the company's net sales in 2021.
In addition to a possible spinoff, Kellogg said it is exploring other strategic alternatives for its plant-based business anchored by the MorningStar Farms brand, including a possible sale.
While Kellogg's beginnings trace back to the creation of Corn Flakes by W.K. Kellogg in 1894, the surprising decision to split its business shows the Michigan-based company is anything but just a cereal manufacturer.
The Kellogg name is largely synonymous with the category, but the company believes separating the business will allow the individual segments to get a bigger value alone than they would have together as part of a combined entity. It also allows Kellogg to separate out the mature cereal segment from faster-growing, more trendy categories in snacks and plant based.
The division also will allow each business to focus on what it does best, and make decisions that are best tailored to each operation when it comes to areas like innovating, marketing and M&A. A plant-based burger from Kellogg's MorningStar Farms has little in common with its Rice Krispies and Froot Loops cereals, or Pringles, Cheez-It and Pop-Tarts in snacking.
"These businesses all have significant standalone potential, and an enhanced focus will enable them to better direct their resources toward their distinct strategic priorities," Cahillane said in a statement. "Each business is … well positioned to build a new era of innovation and growth."
In a lengthy statement outlining the split, the company highlighted priorities for each of the businesses.
In cereal in North America, Kellogg will focus on the restoration of inventory, profit margins and share position following its 2021 supply disruptions, while in the longer term it will prioritize enhancing its portfolio, operating capabilities and productivity.
The business is expected to "generate stable net sales over time" and have improving profit margins. It posted about $2.4 billion in net sales last year, Kellogg said.
For the plant-based business, Kellogg is striking while demand for the category is still hot. Even though companies like Beyond Meat have outlined a slowdown in growth, MorningStar Farms is one of the top brands in the space. The company's plant-based unit had $340 million in net sales in 2021.
As an independent entity, Kellogg's plant-based business will build off its strong base of growth and profitability, focusing its resources on building awareness and penetration in North America, and expanding internationally, the company said. The business is expected to accelerate growing net sales — which is critical as the segment matures.
In Kellogg's most recent earnings call in May, Cahillane said that consumption was down from two years ago, when the MorningStar brand was seeing a compound annual growth rate in the mid-teens. Household and penetration gains, once surging, have paused.
"We've seen some share losses, competitors have entered and expanded offerings in our segments and in many cases competing intensely on price," he said on the call.