07 Apr 2023
Kraft Heinz boosted by foodservice, emerging markets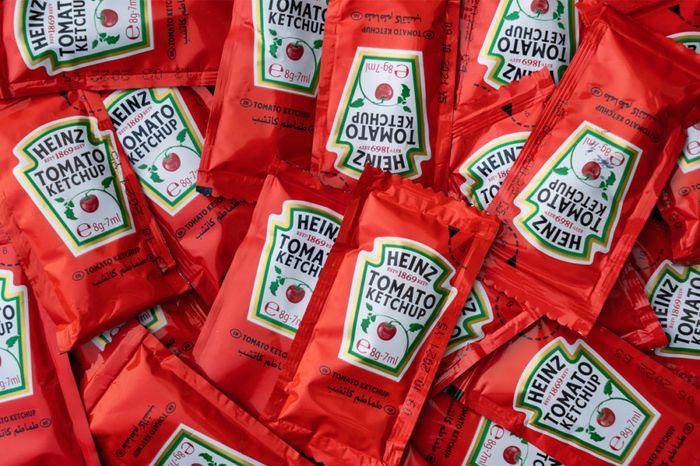 PITTSBURGH — Even as consumers shifted buying behaviors because of higher costs, Kraft Heinz Co. managed to generate higher sales and profits in the first quarter while raising its earnings guidance for the year.
Carlos A. Abrams-Rivera, executive vice president and president of North America, said the company had anticipated a move by lower-income consumers to value retailers.
"There has been some channel shifting, which we expected," Mr. Abrams-Rivera said May 3 in a call with investment analysts. "And for the lower-income consumers, this means kind of moving to more value-focused retailers or into dollar channel. Now for high-income consumers, that also means thinking about what are the places that it can go in instead of maybe the specialty retailers to more traditional grocery and club. And for us, what we're looking to do is actually making sure that we have the right solutions for those that are respectively channels. So whether that is more club size packaging and brands like Mac & Cheese and Jell-O and adding more dollar SKUs, so that consumers who are stretched are actually able to stay within the category."
Kraft Heinz net income in the first quarter was $837 million, equal to 68¢ per share on the common stock, up 8% from $776 million, or 63¢ per share, in the same period a year ago. Net sales were $6.49 billion, up 7% from $6.05 billion in the first quarter last year.
"We delivered strong results in the first quarter of 2023, with net sales growth across both our North America and International zones that continues to be fueled by Foodservice, Emerging Markets, and US Retail GROW platforms," said Miguel Patricio, chairman and chief executive officer. "I am very proud of the entire Kraft Heinz team as we continue to deliver on what we can control by unlocking efficiencies and reinvesting in our brands and capabilities. Our team's continued focus on executing against the strategy is coming to fruition, but it's not time to declare victory just yet. We remain committed to advancing our business transformation, and we are confident we have the right strategy in place to win with customers and consumers, and to deliver profitable growth and create value for our stockholders."
In comments during an investor call May 3, Mr. Patricio highlighted the contribution of emerging markets and foodservice in the company's first-quarter results.
"We have been consistently saying that we'll grow through emerging markets, and we grew 23% this quarter, we'll grow through foodservice globally, and we grew about 29% this quarter, and we'll grow through our priority growth platforms in US, Easy Meals and Taste Elevation where we had double-digit growth," he said. "The rest of the portfolio has to free up resources to invest in our strategy. These results are possible not only because of our strategy, but because of everything that is behind our strategy."
Net income was higher because of non-cash impairment charges in the 2022 period, partly offset by unrealized losses in commodity hedges this year (versus gains last year). Adjusted EBITDA was higher because of pricing actions and efficiency gains.