29 Jan 2023
The Live Green Co. Aims to Clean Up Food Labels With AI-Powered Precision Fermentation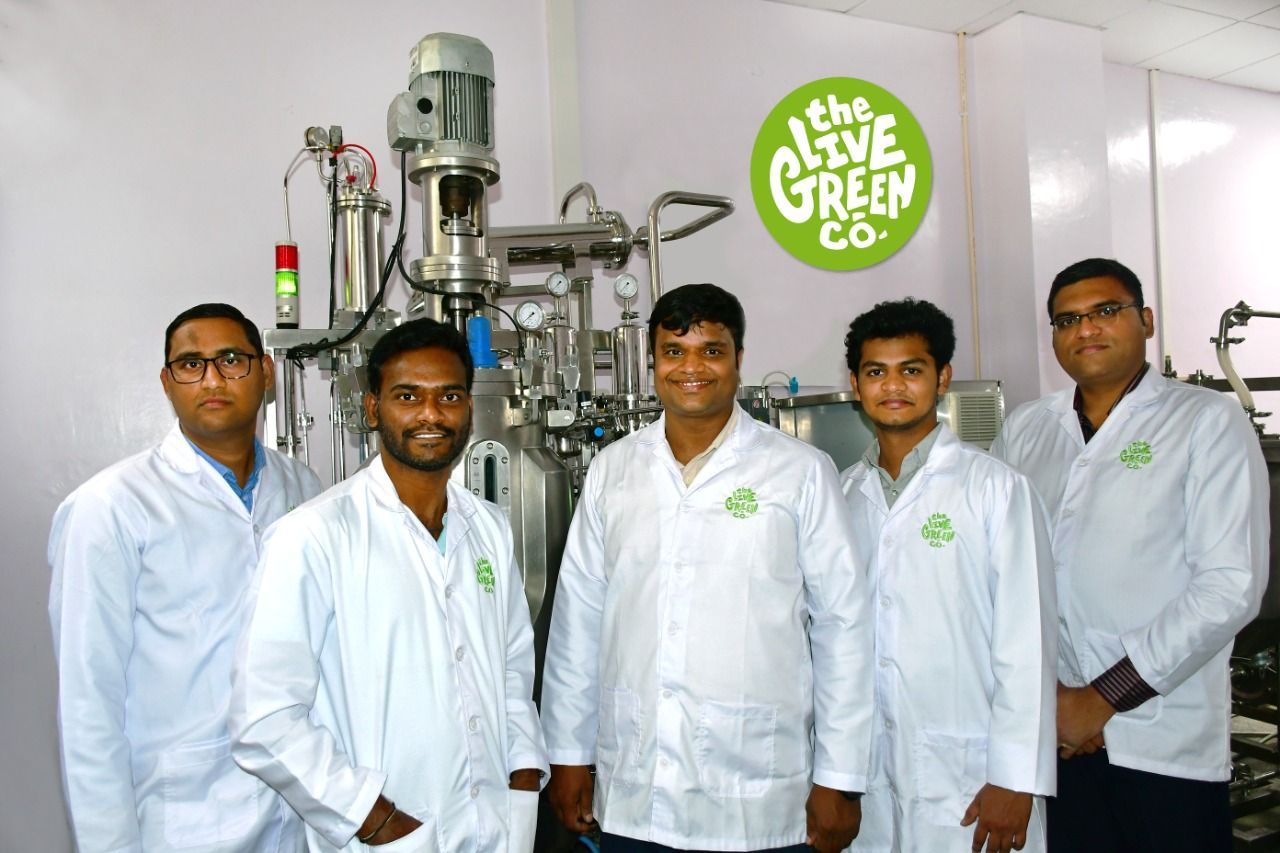 AI startup The Live Green Co., which has developed a platform dubbed 'Charaka', used to discover plant-based replacements for animal ingredients, synthetics, and highly processed ingredients has unveiled a precision fermentation division.
Boston-based The Live Green Co., founded in 2018 by Sasikanth Chemalamudi and Priyanka Srinivas, says diving into precision fermentation is the logical next step for a tech-focused food company.
The company has operations in the U.S., India, Chile, and Singapore. The new precision fermentation focus is happening at its India R&D facilities
AI ingredients
"There are several reasons we got into precision fermentation," Chemalamudi told Food Navigator News. "One is that there are almost 450,000 plants in nature, but modern science has only explored one to two percent of them, and most of the recommendations our AI ML platform [Charaka] gives are not readily available in a commercial form, so precision fermentation helps us synthesize them in a scalable way," he said.
"We have about 100 liters of fermentation capacity, but we also have partnerships with [the International Center for Genetic Engineering and Biotech] and a few [Contract Research Organizations] that can take us up about 300 liters, and by then we would need to scale the facilities for commercial production, which is why we are working in partnerships with established companies who can take this to the next level," Chemalamudi said.
Precision fermentation is seeing widespread adoption by some of the largest food manufacturers including recent launches by Nestlé, General Mills, Mars, and an announcement by Unilever. But The Live Green Co. says it differs from the category, Perfect Day, which has been focused on alternative dairy. The Live Green Co. is working to develop what it calls "plant-only" products.
"The entire food industry currently relies on a single fungal host, Trichoderma. And there's a huge need to tailor the machinery of other fungi as per the food industry's requirements to produce the ingredients of interest in higher amounts much faster, with fewer resources and in a more sustainable way," Dr.
Kavish Kumar Jain, precision fermentation lead, The Live Green Co., told Food Navigator.
One ingredient, methylcellulose is a widely used plant-based ingredient in processed foods. But producing it involves a process that relies on toxic chemical solutions. The Live Green Co. is working to produce an alternative. Chemalamudi says the company is about "70 percent there" in finding an alternative.
Precision fermentation tech
"And it's areas like this where we see precision fermentation can help, because when you use natural ingredients in their natural state, you often have to use a lot of that ingredient to get a desired property, but with precision fermentation, you can just focus on [identifying individual plant components such as proteins with] the desired property and then produce them at scale," he said.
The company's efforts mirror that of Chilean startup The NotCo, which recently announced a partnership with Kraft Heinz, releasing a co-branded knock-off plant-based version of the popular Kraft Singles. Like The Live Green Co., NotCo uses AI (it calls its tech Giuseppe). NotCo is focused for now solely on meat and dairy analogues while The Live Green Co. says it's working to make food labels cleaner overall, with alternatives to ingredients like methylcellulose.
"From day one, our model has been to collaborate with the industry – ingredients companies, food manufacturers and retailers – because we want to create large-scale change, and we don't see that being possible by focusing on developing a CPG brand, although we have launched a few [Live Green branded] products in Chile in order to validate the technology," Chemalamudi said.
The company sees a future where not only are the animal ingredients replaced but so are the additives such as gums and fillers.