04 Mar 2023
Meet the woman behind Vietnam's finest coffee: Le Hoang Diep Thao THE QUEEN OF KING COFFEE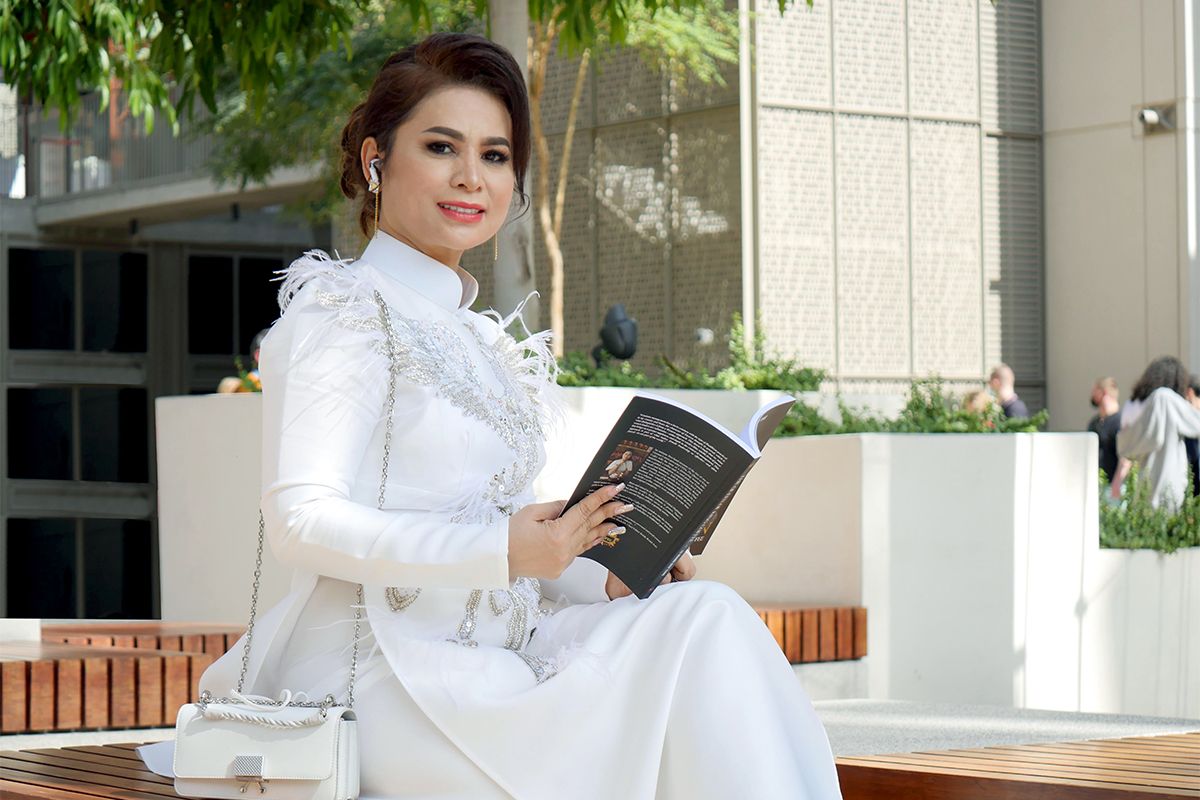 There are few things as universal as the love of a steaming hot cup of coffee. In fact, for millions of people around the world, the incomparable beverage is the way to start the day.
So for the Founder of Trung Nguyen International Coffee Group, Founder and CEO of King Coffee, Le Hoang Diep Thao, her goal is simple: to get more people to experience and enjoy Vietnamese coffee.
"Vietnam is the second largest coffee producer in the world," she tells The CEO Magazine. "We have nearly 700,000 hectares of coffee plantations and export about 1.6 million tonnes every year. In 1996, I realised that this was a very big opportunity for Vietnam, so I founded the Trung Nguyen brand. This foundation started a new chapter for coffee in Vietnam."
"When I do business, I try to think about how I can contribute to the country"
But while the product itself was exceptional, there were some challenges along the way – especially in building a strong supply chain.
"At that time, Vietnam was still lacking a lot of things, not just ingredients, but we also had to build production and marketing and markets with café chains. I realised it was critical to improve the coffee culture."
Through a combination of coffee production, distribution and café franchising, King Coffee's business is thriving today – and has successfully paved the way for the rest of Vietnam to follow suit.
The highly award-winning brand "currently exports to more than 120 countries," explains Le Hoang Diep Thao. "We operate our King Coffee Café chains as franchises in Vietnam and other countries such as China, the United States, the United Kingdom, Korea, Thailand and Pakistan."
From the first wave to the fifth, coffee remains a staple that will never go out of style. That's why King Coffee has created the three best franchise models LUXURY CAFE, PREMIUM CAFÉ & GRAB & GO CAFÉ to make it easier for everyone to access a cup of good coffee and connect. The proven Vietnamese Café King Coffee franchise opportunity, with a supportive franchise management system and support team dedicated to working with franchisees for mutual success, is looking for aspiring café owners to expand the brand internationally.
King Coffee Café Franchise currently has more than 50 stores and 15 franchisees across Vietnam. Globally, three countries – the United Kingdom, South Korea and Pakistan – have been awarded King Coffee master franchisees and more countries have expressed interest in becoming part of the King Coffee family. Potential franchisees are advised to consider this franchise opportunity if they are looking for a solid business model that has already proven itself through its business model, food and beverage quality, distinctive branding, strong following, and most importantly, the success of individual franchisees.
"We have a triangular region with China, the U.S. and the Middle East as the top three regions where we need to build our brand name and distribution."
To produce a product as profitable as King Coffee, equally impressive suppliers were non-negotiable. "In the coffee industry, we have the raw materials and the plantations to produce a premium coffee in Vietnam," says Le Hoang Diep Thao.
"I choose the suppliers very carefully and develop trust. They have to grow as we grow."
"That is the root of what we do. If we contribute, if we develop value, our partners who work closely with us can benefit, and together we can win, not only in terms of our reputation but also in terms of growing our businesses."
"We need to position ourselves with our brand, because we need to build our foundation and organisation not only in the coffee industry. We want a win-win situation with our partners. I choose suppliers very carefully and build trust. They have to grow as we grow."
Another component of the King Coffee empire is the creation of community programs and philanthropic ventures. Through the 'Women Can Do' project, 100,000 women have taken the plunge to become franchisees and receive additional support to ensure every female entrepreneur can truly succeed.
"I strive not only for success for our company, but also to help other women," enthuses Le Hoang Diep Thao. "We teach them how to step out of their comfort zone to make money and improve their quality of life. That's my mission."
In addition, the 'Happy Farmers' initiative shows that King Coffee is thinking about how to better connect farmers to the world. Through education, training and the use of new technologies, as well as a commitment to purchasing and organising social programmes to increase income, King Coffee is protecting the most vital component of the supply chain, as well as giving back to those who need it most.