08 Nov 2022
Mondelēz commits $600M more to cocoa sustainability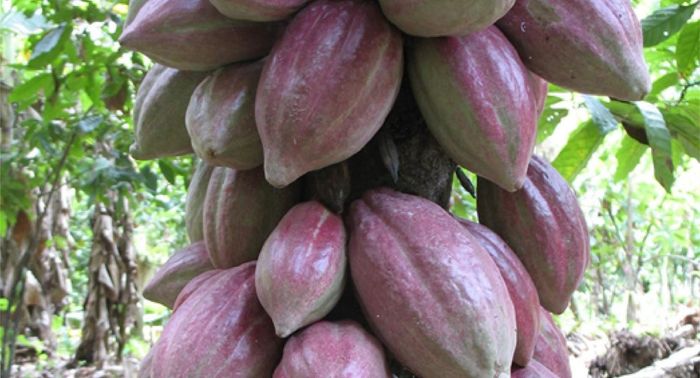 Dive Brief:
Mondelēz International will spend an additional $600 million by 2030 on its Cocoa Life program. The initiative, which started in 2012, addresses environmental and human rights challenges and improves the livelihood of farmers who raise cocoa.
Dirk Van de Put, Mondelēz's CEO, said more collaboration needs to be done to have a meaningful impact on the crop. "We are calling for more sector-wide effort and actions to drive greater impact, including new private-public partnerships," he said.
Mondelēz, which has spent or committed $1 billion on Cocoa Life since the program commenced, is the latest CPG to invest large sums of money into its cocoa operations amid increasing demand for products that use it.
Dive Insight:
While inflation and supply chain problems have disrupted short-term availability for a host of products, companies such as Mondelēz are taking steps to make sure there isn't a longer-term issue when it comes to access to one vital ingredient: cocoa.
Ten years after Mondelēz started Cocoa Life, the company behind Oreo and Milka chocolate said farmer net incomes have increased 33% in Cote d'Ivoire and 15% in Ghana. The program has more than 200,000 growers participating, "with double-digit percentage increases in farmers earning a living income," the company noted. During the same time, cocoa yields have increased, it said.
By 2030, Cocoa Life aims to increase the number of farming households earning a living wage, enhance child protection and access to quality education and end deforestation on Cocoa Life farms. Its goal is to work with about 300,000 farmers by 2030.
Few sectors have been thrust into the spotlight in recent years as much as cocoa production.
The industry has faced several challenges, including fluctuating prices, low farmer incomes, persistent child labor and ongoing impacts of climate change.
With the cocoa and chocolate market projected to surpass $67 billion by 2025, according to a 2020 report from Fortune Business Insights, companies that depend on the ingredient have little choice but to spend big now to ensure they have enough supply in the future at a reasonable price. The surge in demand comes as consumers place more importance on sustainability when determining what products to buy.
"While progress and impact have been made, cocoa farmers and their communities are still facing big challenges," Christine Montenegro McGrath, Mondelēz's senior vice president and chief impact and sustainability officer, said in a statement. "Only a sector-wide long-term strategy, supported by action by all industry players, producing and consuming governments, and civil society will lead to lasting impact."