27 Apr 2023
'More dairy is sold online today than during the pandemic' - Euromonitor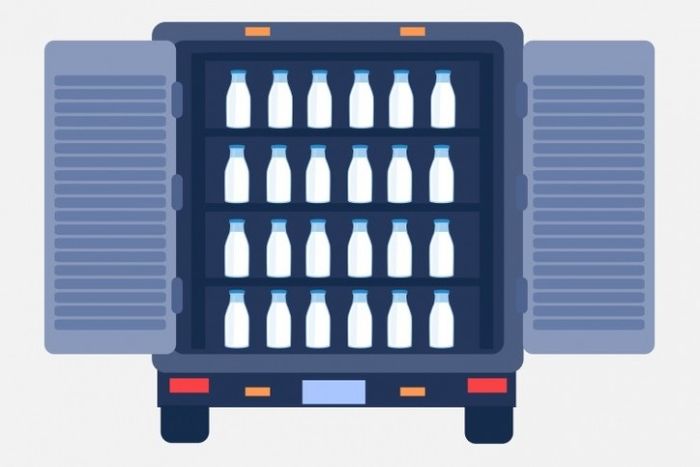 "For every person that has stopped ordering online, several others have started to do so," according to Euromonitor International's David Hedin, who spoke of the market research firm's new e-commerce tool for the global FMCG industry.
The solution, which offers quarterly-updated online sales data by industry, category, company, brand and retailer across 12 countries, is 'a first' for Euromonitor. "We are putting something really unique out there," said David Hedin, e-commerce project manager at Euromonitor International. "When we look at the data available for the online space, it focuses mostly on the day-to-day optimization of funnels, SEO, digital advertising and sales tracking at specific retailers like Amazon.
According to Hedin, this is likely the first comprehensive attempt at sizing online FMCG sales across more than 400 retailers and over 80% of online sales. "The enabling factor is our ability to structure big data into our existing category taxonomy, instead of relying on the category tree of each retailer, which makes it impossible to accurately compare sales across retailers," he added.
E-commerce tipped to remain a dominant force
E-commerce growth has slowed since its surge at the start of the decade, when total retail sales rose from 15% in 2019 to 21% in 2021, largely accelerated by COVID-19-induced lockdowns. Now, the segment sits at 22% of total sales, and Euromonitor estimates it will remain a dominant force, accounting for 47% of retail growth by 2027. In 2022, appliances and electronics ($652bn), fashion ($593bn) and food ($349bn) accounted for the highest online sales globally.
Within the food segment, shoppers have increased the volume of dairy products they purchase through e-commerce channels, according to Euromonitor's data. "More dairy is sold online today than during the pandemic, and so it would seem that there has been significant stickiness [when it comes to consumer shopping habits]."
"For every person that has stopped ordering online, several others have started to do so, and many have become long term omni-channel shoppers," Hedin added.
Grocers outperform marketplaces on dairy sales
Across distribution channels, grocery chains hold a competitive advantage over marketplaces when it comes to dairy sales thanks to grocery chains' cold logistics infrastructure, Hedin explained. "A marketplace can outperform in shelf-stable categories like milk formula or shelf-stable milk, but chilled and frozen categories are the domain of grocery specialists," he said. "Amazon, for example, is a leader in milk formula, but holds only 1.2% in dairy."
In the UK, supermarkets Asda and Sainsbury's are neck in neck for the second place in online grocery, Hedin revealed. "In Q4 2022, we saw Asda overtake Sainsbury's in online dairy sales, while the latter remained a clear winner in plant-based dairy, outperforming even Tesco and Ocado for all of 2022
In today's inflationary environment, shoppers look to online retail in search for cheaper deals, which means businesses need to be more adaptable than ever. "Inflation means that consumers look to save and retailers that appear to have higher prices online than offline - or that charge high delivery fees - are going to struggle," he said. "We already see quick commerce suffering from this effect."
So how could quarterly-updated sales data for more than 400 FMCG brands help retailers adapt to an ever-changing market? Hedin said that as standard, the market research firm's solution offers sales information by category, with breakdown by brands, companies and retailers for any industry or country combination, e.g. dairy or dairy alternatives in the US.