17 Nov 2019
Naif Alrajhi Investment to launch Iris, Clap and a new luxury Argentinian restaurant, Brute, in Riyadh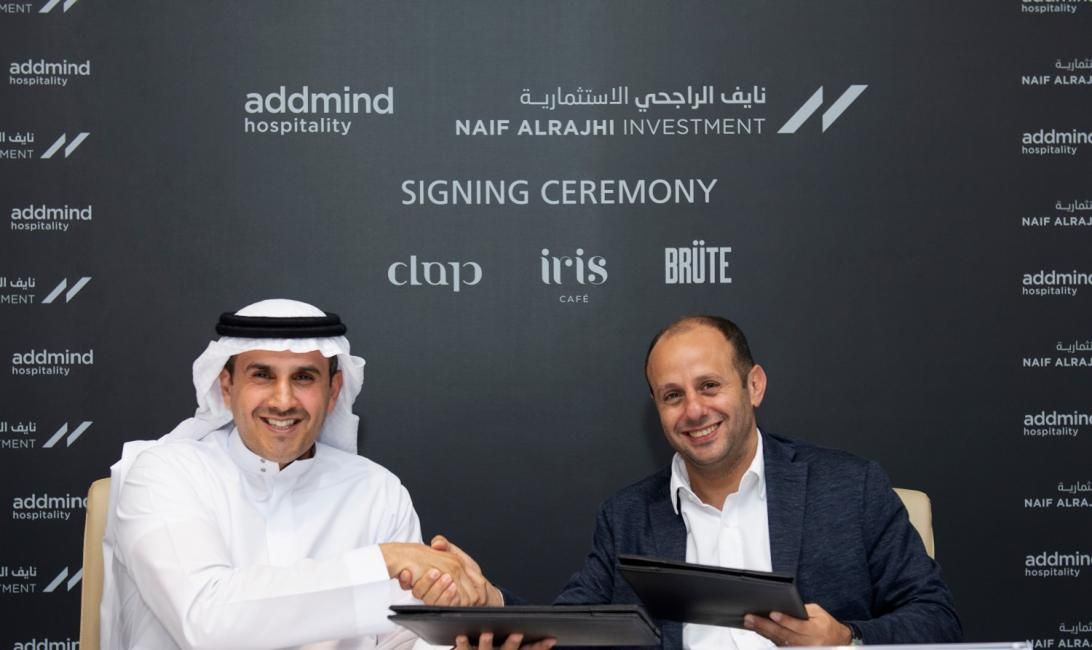 Has partnered with Addmind Hospitality for the deal
Naif Alrajhi Investment has signed a collaboration agreement with Addmind Hospitality to open a number of concepts in the Saudi Arabian capital Riyadh.
Known for its diversification expertise and strategic partnership network, Naif Alrajhi Investment is set to bring Japanese fine-dining restaurant Clap, the distinctive lounge Iris Café, and the latest concept from Gaucho founder Zeev Godik, Argentinian restaurant Brute, to the Kingdom.
Naif Saleh Alrajhi, chairman and chief executive officer of Naif Alrajhi Investment, commented: "We are delighted to partner with Addmind Hospitality to expand and diversify our portfolio in the F&B sector which is witnessing increasing demand for unique and quality dining experiences."
Naif Alrajhi Investment has established hospitality managed subsidiary company Grey Fox to operate the three restaurants in addition to Jones the Grocer, that the company has recently signed a master franchise agreement with.
Addmind Hospitality CEO Tony Habre spoke of the importance of the partnership between the two firms, saying: "Today's announcement marks the beginning of an ambitious relationship with Naif Alrajhi Investment. This is our first venture into Riyadh as part of Addmind Hospitaliy's plan to further expand our hospitality portfolio into the region. We are delighted to embark on this new journey and have full confidence that this partnership will redefine luxury dining in the Kingdom."
The upcoming dining experiences will be located at the plaza of the prestigious Fairmont Ramla Serviced Residences, Riyadh, and will aim to cater to both the residences' guests and Saudi gourmets.