08 Jun 2023
Norwegian Startup Plaato Is Brewing The Largest Revolution In The Food Tech Industry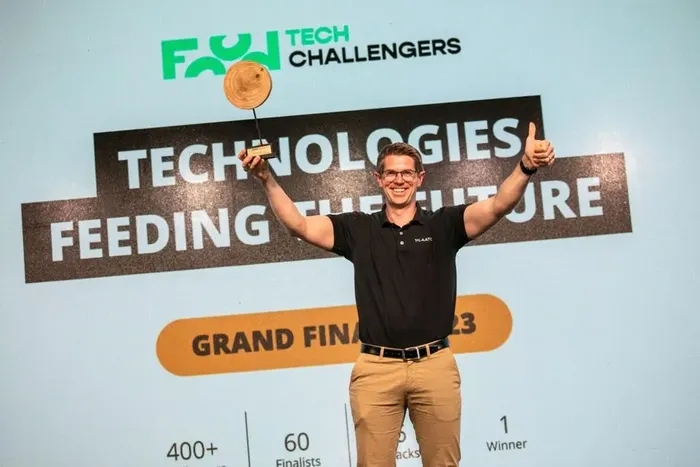 The Norwegian technology company Plaato, was founded to provide fermentation solutions to the home brewing market and is now becoming a leader in large-scale fermentation monitoring, looking to revolutionize food technology beyond the alcoholic beverage sector.
Fermentation breaks down glucose in the absence of oxygen to produce alcoholic beverages and other foods, where yeasts, bacteria, or other microorganisms take over the chemical breakdown during fermentation. It is a very powerful and effective method, but it is also resource intensive and can require a lot of trial and error to arrive at the ideal fermentation batch.
The company was established in 2015 in Oslo by founders Pål Ingebrigtsen and Michael Kononsky, after realizing the existence of a hiccup in the craft beer sector: the impossibility to monitor a process happening behind steel walls.
The team developed sensors products initially designed for the home brewing market to help home brewers in achieving perfect batches of their DIY beers: "We figured out how to digitize this biochemical process and make it interesting by presenting actionable data without taking the craft away from the brewers," said Kononsky, co-founder and chief of design and manufacturing.
The Plaato's proofed tech allows real-time fermentation insights now available to breweries, cideries, and distilleries around the world: "Our technology is revolutionizing the fermentation industry by providing valuable data insights that were previously inaccessible." said Magnus Valmot, CEO at Plaato.
The Tech and its benefits
Early commercial deployments of the company's sensor technology began in 2022, and since then more and more breweries are looking at this opportunity to monitor their systems and increase profitability.
The Plaato's low-cost plug-and-play fermentation sensor, in contrast to conventional methods, links to the SaaS platform that offers remote monitoring and data analysis.
The technology allows to remove manual measurements which can save time to brewers, salvage batches that would have otherwise been wasted and cut down on waste produced during the manual sampling procedure.
According to data collected by the company, the technology will allow the brewery to optimize production by 10% or more, while also being able to intervene immediately in the event of an anomaly in production.
Moreover, purchasing the brand's sensors has low impact from shipping and installation due to the product's size and weight, and allows the brewing sector to retrofit existing equipment. The brewing industry alone is constituted by over 25,000 breweries around the world which have an estimated average of 10 fermenter vessels each, so a quarter of a million large stainless steel tanks: "We do not want the industry to go and replace all these tanks, so we thought sensible to upgrade the traditional equipment." pointed Kononsky.