28 Dec 2017
No longer online vs. in-store: consumers crave a single-unified experience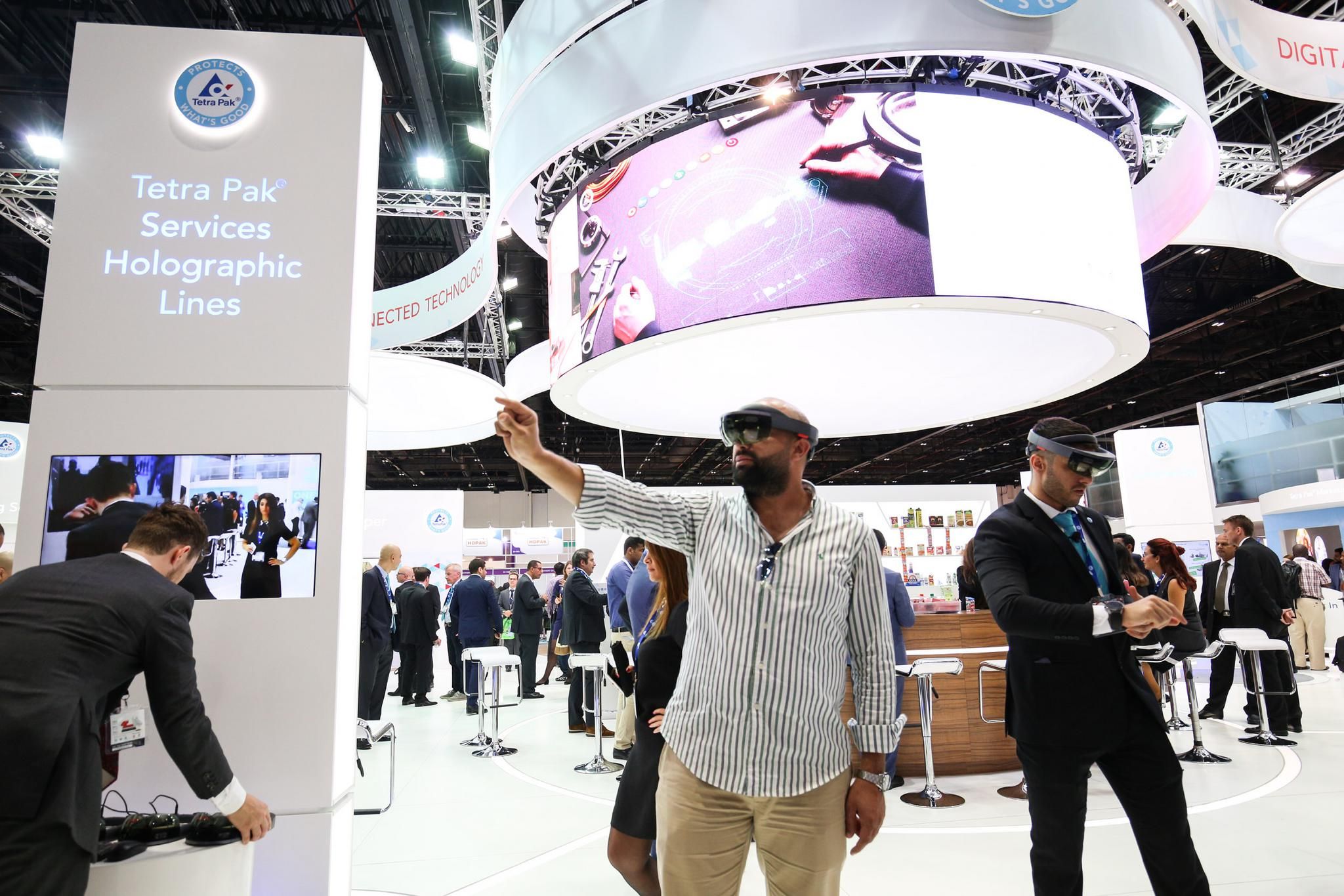 The notion of 'the shopping store' is fast being reimagined, globally and locally.
On the one hand, online shopping is gaining ground faster than ever; PwC concluded that 29% of the Middle Eastern consumers now shop online per month (6% rise from 23% in 2013)¹ and for the first time ever, online spend was expected to surpass in-store spend in the United States during the 2017 holiday season - 51% online vs. 49% in-store, as per an annual survey by Deloitte².
While on the other hand, consumers still prefer the 'touch and feel' aspect of in-store shopping, especially in the case of luxury products and fresh perishables; 58% grocery shoppers within the Middle East still buy groceries in-store¹, which on hindsight is quite alarmingly low as it is only a matter of time before the percentage of online grocery buyers exceeds it. Internationally, the number of grocery trips is shrinking, -2.5% in the United States alone as per a study conducted by Nielsen³.
Though it may be common to think of online and in-store as two separate worlds, the fact is that they need not be stacked against each other. Today's consumers demand the best of both worlds in one – giving rise to the business model of the 'omni-seller' or the 'omni-retailer' – that delivers a cohesive shopping experience across multiple consumer touchpoints, online or at a physical store. The experience is designed to keep customers moving around the retail ecosystem, with each channel working in harmony to drive sales and more engagement.
As 'omni-selling' comes of age, consumers have started indulging in new behaviours of 'showrooming' and 'webrooming'. Showrooming is where customers visit a physical store to examine products before buying them online, while webrooming refers to the vice-versa behaviour, consumers checking online before buying them in-store.
As per Nielsen's study, nearly 75% of grocery shoppers³ have gone 'showrooming' before purchasing online. In terms of online order fulfillment, home-delivery is by far the most popular - 87% percent of online orders are fulfilled via home-delivery, while 8% are via in-store pick-up, and 4% by curbside pick-up. However, fresh food and perishable categories have shown the highest consideration for curbside pick-up fulfillment - 50% would consider it, and 35% even prefer this type of fulfillment for fresh*.
Definitely tapping into the changing consumer behaviour will be a key factor in retail success – and technology will be the prevalent tool in analysing, understanding and exploiting these behaviours.
Artificial Intelligence, IoT, Face Recognition, and numerous other innovations are proving pivotal in gathering data about consumers, what they are looking for, what are their preferences and even guiding shoppers within a physical store or enabling on-the-spot coupons to fuel impulse buys.
For instance, Philips – the global leader in lighting – has now introduced the Philips Indoor Positioning System**, which is a series of LED lights that can not only light up the store but also track and interact with any consumer within the store through its patented Philips Visible Light Communication (VLC) technology. Plus the Positioning System supports a range of location-based services, e.g. way-finding, product finding and personal couponing to make the shopping experience more personalised and easy. The Aswaaq supermarket chain, in Dubai, is one of the first to have implemented the Philips system and revolutionise the entire grocery shopping experience.
Meanwhile, retail giants like Walmart are implementing AI and robotics for inventory management, predictive shopping, observing and serving shoppers through drones, and Amazon is going all out to make AI an integral part of its business architecture by implementing the technology across logistics, e-commerce and customer services† with dozens of pending patents.
Most retailers have started charting their 'omni-selling' strategies and clearly realised the importance of startups in empowering this shift. More partnerships and acquisitions between retail companies and tech startups is expected to headline across the world, and while the present may look challenging for retail, the future looks radically brilliant.
Gulfood 2018 will host a special feature highlighting startups that are disrupting the food & retail sector, plus serve wholesome F&B trends that are breaking new ground, across its conferences.
Make sure to access it all by registering with our early-bird rate, from 1 Jan to 1 Feb 2018, and save up to AED 150.
Sources:
²2017 Holiday Retail Survey by Deloitte
³Nielsen Total Consumer Report 2017
*Nielsen, Digital Shopping Fundamentals, 2017