10 Sep 2023
Op-Ed: It's Time for the World to Invest in African Agri-Food Innovations and Innovators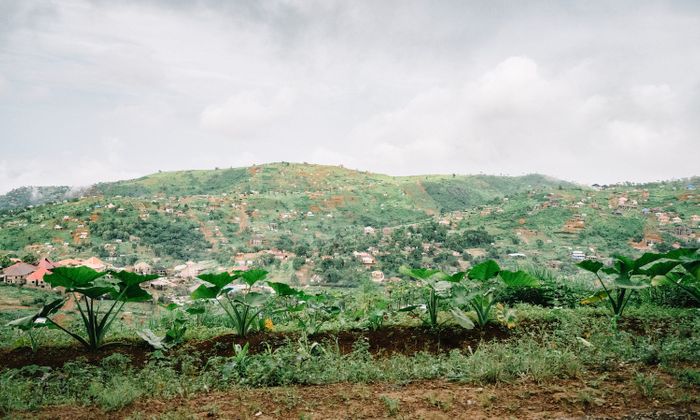 There isn't a single place on the African continent that is not feeling the effects of climate change. Every farm in every country—including in our home country of Kenya—has already been forced to adapt to intensifying climate impacts and unpredictability. But unlike those in the Global North, many smallholder farmers in Africa are adapting without local research and development (R&D) to estimate risks and test context-specific strategies. This investment gap is real—and has profound consequences for farmers ability to feed not only Africa, but the world.
While there are major global funding gaps for agricultural research and adaptation, the situation in Africa is particularly acute. Only 1 percent of all adaptation finance commitments on the continent are directed to agricultural research.
At this week's Africa's Food Systems Forum in Tanzania, where thousands are gathering to forge a shared pathway out of food system crises and into a resilient food-secure future, leaders have an opportunity to change course. As public and private sector leaders consider strategies for recovery and regeneration, 15 African innovators and researchers will offer them a new approach for empowering resilient small-scale agriculture.
Since March of this year, we have worked with our colleagues to develop fresh investment strategies for smallholder-centered research and innovation. Representing producers' associations, agri-companies, NGOs, and national, regional, and international research centers, our group has direct experience helping small-scale producers and entrepreneurs navigate chronic production and market risks.
We know that it is possible to build resilient African food systems and that this requires robust research and development right here on the continent. That's why, to more effectively stimulate agricultural innovation, our top recommendation is to invest in capacity first. When local stakeholders—from producers to public officials, financial institutions, and more—have necessary knowledge and resources, they are best positioned to inspire adaptation on farms and in agricultural value chains. Instead of a technology push approach, we believe smallholders will benefit most from context-specific solutions developed through demand-driven, locally-led R&D.
Context-specific innovation is an all-hands-on-deck effort. We need well-trained African scientists working through well-funded research networks to solve local productivity and adaptation challenges. Decentralized support systems that help smallholders optimize their production strategies and adapt to emerging weather and market realities are also essential. And we must drive investment in infrastructure, information systems, and business models that enable small-scale producers and agri-entrepreneurs to create commercially viable businesses that serve as pathways to resilience.
We also recommend that funders, governments, producers, agri-entrepreneurs, and other local agrifood system stakeholders collaborate in context and increase continuity across investments. It is critical that the public and private sectors come together to build up the skills and resources of small-scale farmers and entrepreneurs. This is the catalyst that rural communities need to create their own stable, diversified, agriculture-based economies, while delivering greater returns on R&D expenditures across different stages of innovation.
Larger and better coordinated R&D investments can galvanize everyone in African food systems to contribute to resilience. By cultivating co-investment in durable research capabilities, Africa's innovation ecosystems can shift away from crisis management and toward global leadership in building agricultural resilience. But we need leaders in government, research, philanthropy, finance, and business to embrace the fundamental need for a fully empowered African agricultural research and innovation ecosystem.
With dramatic changes underway, African food systems will continue to transform in response to our rapidly changing climate. But will their stability erode under the continual pummeling of environmental and economic shocks? Or will science-based, locally-led innovation deliver diversification, equity, and resilience in the face of climate and market volatility?