21 Mar 2023
PepsiCo to pump $216m into US regenerative ag: 'We're putting our money where our mouth is'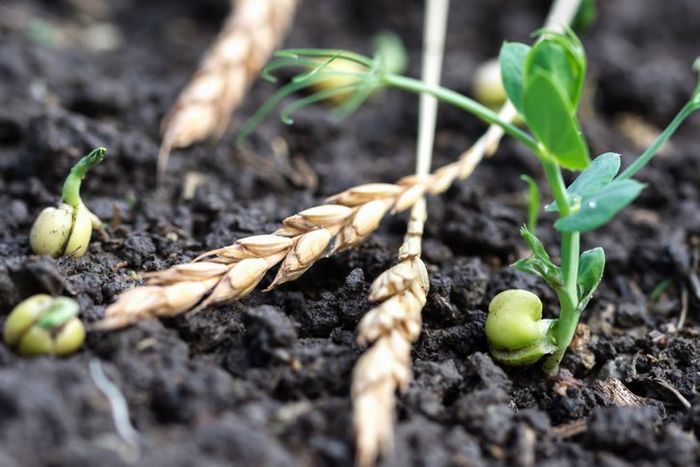 PepsiCo has unveiled plans to pump $216 million into regenerative agriculture projects spanning 3 million acres of farmland in the US.
The plan involves multi-year partnerships with Practical Farmers of Iowa (PFI), Soil and Water Outcomes Fund (SWOF), and the IL Corn Growers Association (ICGA).
The initiative aims to deliver three million metric tons of greenhouse gas (GHG) emission reductions and removals by 2030.
The partnerships will help PepsiCo achieve its pep+ targets to drive the adoption of regenerative ag practices across 7 million acres (roughly the size of PepsiCo's agricultural footprint) by 2030 and achieve net zero emissions by 2040.
PepsiCo recently faced criticism about its ability to reach its net zero goals.
Funding will be allocated to a variety of projects, from upfront cash to farmers to cover the cost of seeds for cover crops, to education projects, Margaret Henry, senior director, sustainable agriculture strategy and external engagement at PepsiCo, told AFN.
"The vast majority of the money will go directly to farmers, whether it's to cover upfront costs, or through outcomes-based payments, where you get money depending on how much carbon you sequester, how much water quality improves and so on."
Ultimately, she said, the aim is that projects become self-sustaining: "Farming is extraordinarily hard, so PepsiCo is putting our money where our mouth is and partnering with farmers to help them try new things that we absolutely expect to deliver a return.
"So that might be from nitrogen reduction, which has an obvious payback, especially with the cost of fertilizer these days. And maybe with the cover crops and rotation you don't need as much pesticide or herbicide. Long term if the soil is healthier, you have stronger crops with fewer inputs, and when it gets going it's a virtuous cycle. But you need good agronomic advice to make that happen."
'When it gets going it's a virtuous cycle'
Asked why farmers aren't routinely adopting regenerative ag practices if the return on investment is so clear, she said, "I see this as a three-legged stool, where you need all three legs or you fall over. So for the first leg, the timeframe can be hard, so maybe there's a three or four-year payback, which is extraordinarily hard for a farm. So if we can partner with them, we can get them over that first leg."
The second leg is agronomic advice, she said: "What if you add a cover crop and it fails and then jeopardizes your cash crop? You need agronomic advice to determine what makes sense for your farm."
The third leg of the stool is cultural, she said. "I grew up on a dairy farm in Kentucky. My Dad could read books all day long about what we should do on the farm, or have an academic coming on the farm and suggesting he do something. But if you've got a neighboring farmer that has actually succeeded, that's what speaks volumes, so we want to help farmers learn from each other."
Could 'regenerative' become the new 'natural' (the most meaningless word in food marketing)?
But what exactly is regenerative farming, and is 'regenerative' a term that risks becoming the new 'natural'—the most meaningless word in food marketing—if there are not more consistent and rigorous definitions?
"It's definitely a risk," said Henry, adding that PepsiCo is focused on outcomes rather than being super-prescriptive about how farmers deploy regenerative ag tools.
"This is why we're focusing on outcomes, measurable improvements in five areas: Carbon, soil health [soil organic matter, water-holding capacity, micro/macronutrients etc], biodiversity, watershed health [more efficient use of water and reducing pollution], and farmer livelihoods."
She added: "Even the north side and the south side of the same field might need to do different things to regenerate the natural ecosystem, so we're not going to be prescriptive, we're agnostic on practices and we're not taking a position on particular technologies."