10 Nov 2022
How PepsiCo is working to convince its farmers to embrace regenerative agriculture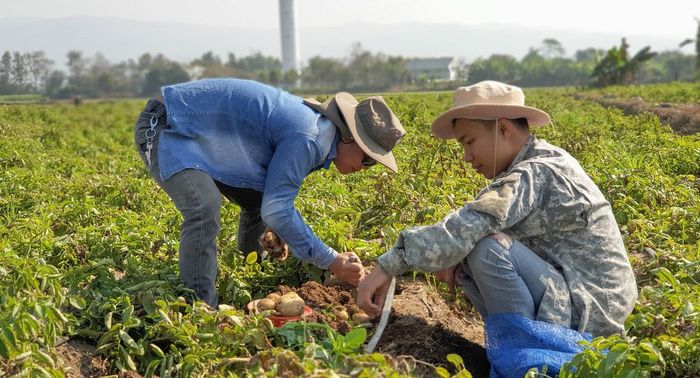 The food and beverage giant hopes practices such as using cover crops can help it meet its goal of achieving net zero emissions by 2040, said Rob Meyers, vice president of global sustainability.
PepsiCo knows it will be a challenge to lower its carbon footprint, with some of its metrics currently headed in the wrong direction. Last year, the CPG giant reported that scope 3 emissions from its supply chain rose 5%, but the company is betting regenerative agriculture can help it reach its goal of achieving net zero emissions by 2040.
As part of its Pep+ sustainability platform launched in 2021, the CPG has committed to spreading regenerative agriculture practices across its key ingredient footprint, equal to 7 million acres. It estimates this will cut at least 3 million tons of greenhouse gas emissions by the end of this decade.
PepsiCo said a key part of its goal is improving the livelihoods of over 250,000 suppliers across its supply chain. But convincing farmers to actually embrace these practices could prove difficult.
According to Rob Meyers, PepsiCo's vice president of sustainable agriculture and global sustainability, the process can be especially challenging with farmers who have produced food the same way for generations.
"There are a lot of benefits to these practices we're promoting and the outcomes we're trying to drive, but some of those benefits are not well understood. There is real financial risk," Meyers said. "It requires that farmers are willing to go out on a limb and make that change, sometimes ahead of many of their peers."
Dan Huber, a farmer in Columbia, Iowa, said he enrolled in the Pep+ program in 2021 and is impressed with the results of implementing cover crops — specifically, the crop cereal rye, which targets weeds — into his operations. He said he was unsure at first whether it would be effective at improving the crops he grew, and that he had to develop a strategy for how the rye would be integrated into his farm.