13 Aug 2023
We're Failing to Solve Global Hunger, According to this Year's State of Food Security and Nutrition in the World Report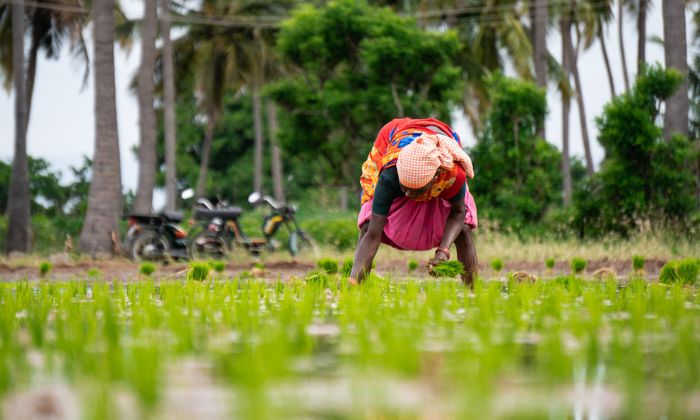 A version of this piece was featured in Food Tank's newsletter, released weekly on Thursdays. To make sure it lands straight in your inbox and to be among the first to receive it, subscribe now by clicking here.
Five U.N. and global agencies released the annual State of Food Security and Nutrition in the World report (abbreviated as SOFI). I'll be honest, the news isn't great: When it comes to our progress on global hunger, the situation is getting dire if we don't take more meaningful action.
"We are coming close to sink-or-swim time," says Csaba Kőrösi, President of the 78th United Nations General Assembly, at a launch event for the report.
The SOFI report monitors and analyzes the world's efforts to end hunger, achieve food security, and improve nutrition. This year, the report's theme is "Urbanization, agrifood systems transformation, and healthy diets across the rural–urban continuum" and focuses on how urbanization trends are reshaping the world's agri-food systems and nutrition security.
Let me share some sobering statistics: In 2022, 735 million people—more than 9 percent of the global population—faced chronic undernourishment. Nearly 3 in every 10 people worldwide face moderate or severe food insecurity. Last year was the 10th straight year that hunger levels increased in Africa. Compared to 2019 pre-Covid levels, 122 million more people went hungry last year.
Last year, the SOFI report stated the data should "dispel any lingering doubts that the world is moving backwards in its efforts to end hunger, food insecurity and malnutrition in all its forms." Tragically, the 2023 report does not show a lot of promising signs that this has changed over the past year.
"This year's SOFI report confirms that global progress at ending hunger has stalled at unacceptably high levels," said Alvaro Lario, President of the International Fund for Agricultural Development, one of the agencies that contributed to the report.
But we can't despair. It means we have to get busy—and get busy now.
Olivier De Schutter, the UN Special Rapporteur on extreme poverty and human rights, responded to the report with an urgent—yet hopeful—message for change:
"A healthy diet is unattainable for nearly half of the world's population—even while food manufacturers and giant agriculture corporations enjoy bonanza profits," he said. "A transformation is needed—with social protection schemes that guarantee the right to food for the world's poorest, debt cancellation, and investment in diverse, resilient agroecological food production."