28 Apr 2023
Regenerative ag is driving food sustainability promises, but is it greenwashing?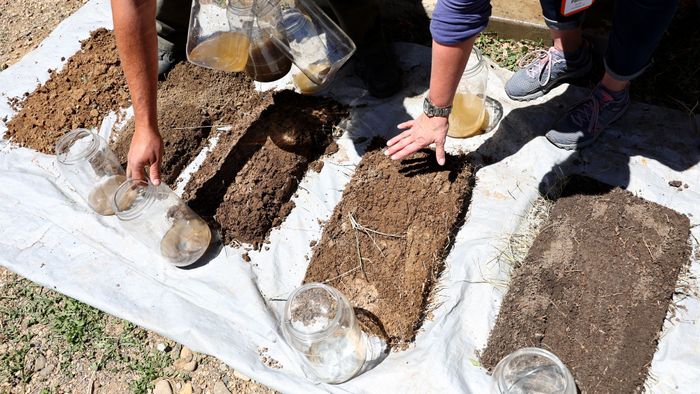 Food companies are making lofty promises about lowering emissions by the end of the 2020s, and regenerative agriculture is touted as a solution to improving their carbon footprints. But many experts say a lack of a definition for regenerative agriculture may do more harm than good.
Broadly, "regenerative agriculture" is any form of farming that actively works to sequester carbon from the atmosphere into soil. There are a variety of farming methods, including cover crops and intercropping, both of which are methods to implement new crops into a farm's ecosystem. Regenerative farms typically don't disturb the soil as much as conventional farms and avoid heavy fertilizers.
A recent report from the agriculture group Food and Land Use Coalition pointed out that unrealistic claims can lead some companies to misrepresent what is possible with sustainable farming practices.
"The lack of alignment leads to confusion among stakeholders about what regenerative agriculture involves and what it can achieve," said Theodora Ewer, one of the report's authors.
Some large companies have embraced regenerative agriculture, such as PepsiCo, which works with farmers to implement practices across its global supply chain, including with corn, wheat and soy farmers in the Midwest.
The CPG giant has committed to spreading these sustainable practices across its key ingredient footprint, equal to 7 million acres. PepsiCo estimates that regenerative farming will cut at least 3 million tons of greenhouse gas emissions by the end of this decade.
General Mills is embarking on a farmer-focused pilot project across the U.S. and Canada. The company is looking at farmland as a living ecosystem to maximize biodiversity.
Meanwile flour giant King Arthur is collaborating with competitor companies as part of a network of wheat growers in North Dakota in order to align their shared sustainability goals.