05 May 2023
Steakholder Foods unveils world's first bioprinted fish fillet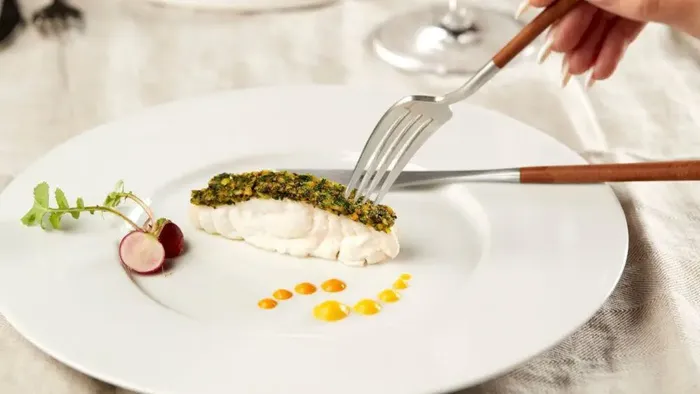 ISRAEL – Steakholder Foods Ltd, an international deep-tech food company at the forefront of the cultivated meat industry has unveiled its successful bioprint to produce the first ready-to-cook cultivated grouper fish fillet in partnership with Umami Meat ltd.
Unlike fully cultivated meat products which still require incubation and maturation after printing, the grouper fish product is ready to cook after printing.
Steakholder Foods customized its bio-inks utilizing grouper cells provided by Umami Meats Pte Ltd as part of the strategic partnership between the two companies.
"We're excited to be working with Umami Meats to develop 3D-printed structured fish products that have the same great taste and texture as traditionally caught fish, without harming the environment," said Arik Kaufman, CEO of Steakholder Foods.
"We are delighted to have produced the world's first whole fillet cultivated fish in partnership with Steakholder Foods, we intend to announce our plans for bringing this world-class cultivated fish to the market," Mihir Pershad, CEO of Umami Meats, added.
Since receiving grouper fish cells from Umami, the Steakholder Foods team has been working to create customized bio-inks and optimize the taste and texture of its printed grouper.
The printing and bio-ink customization are steps on the path to commercializing Steakholder Foods' 3D printer.
This also aims in proving its bioprinting and bioink technologies to be a sophisticated production platform for structured hybrid and cultivated products, that can facilitate various species and therefore various companies and industry players.
The collaboration with Umami Meats, which is backed by a grant from the Singapore-Israel Industrial R&D Foundation, aims to develop a scalable process for producing structured cultivated fish products using Steakholder Foods' proprietary 3D bio-printing technology and customized bio-inks.
"With an estimated size of US$110 billion and projected growth of 3-4% annually in the near future, the seafood and fish market is a long-time part of our vision for introducing sustainable solutions that increase food security," Arik added.
He also noted that the company anticipates expanding its collaborations to a greater variety of species with additional partners having created a customized bio-ink that works effectively with Umami's cells and optimized the taste and texture to meet the high standards of consumers.
Earlier this year, Steakholder Foods announced a restructuring plan for PoM which aimed at supporting the submission of a cultivated avian food product for regulatory approval in Singapore.
The new, efficient structure allowed faster development and involve targeted layoffs in areas of the business that are not directly related to the regulatory submissions.
This enabled the company to reduce overhead costs and allocate resources more effectively to support this important initiative.