26 Oct 2019
The Future of Food is Here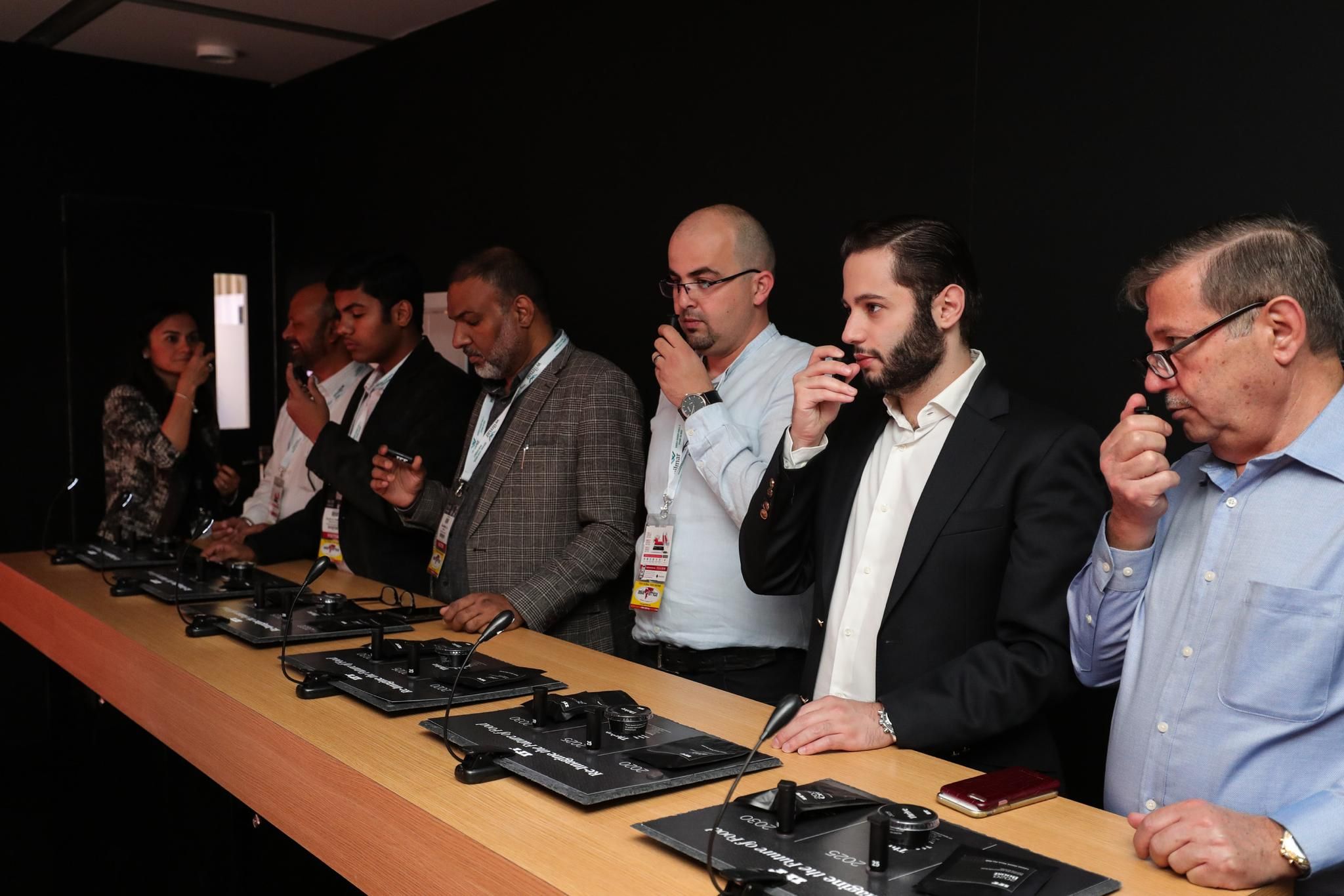 It's sensory, healthy, plant-based, clean, and will help us feel great
Global ingredients players set the tone for 'Food Production, Reinvented' at Gulfood Manufacturing
As industries across the globe go through stages of evolution, the food industry is in the midst of a transformation with food producers racing to reinvent ingredients and processes in response to spiralling consumer demand for healthier, 'clean' and ethical food which still tastes, smells and looks good.
Gaining and maintaining market share in an industry where the consumer is in the driving seat more than ever before is pushing sector innovation into over-drive. Where once innovation was in the hands of the industry and marketing experts, ultra-discerning consumers, insistent on knowing where their food comes from, what's in it, as well as its impact on their health and the environment, are turning the tables.
Those same consumers still want quality product at the right price. This has resulted in interesting times for the industry in which those who listen and those who respond positively will stay ahead of the curve.
Central to the consumer-focused food innovation revolution is ingredients, with alternatives to sugar, sodium, animal proteins and certain fats now mainstream and subject to increasing regulation. Plant and even insect-based ingredients are now being tipped as tomorrow's heroes.
All eyes on alternatives
One of the biggest names in the regional business, Dubai's Food Specialities Limited (FSL), has joined the revolution. A key ingredients supplier to F&B manufacturers in the Middle East and North Africa and an established supplier of agro and dairy commodities, FSL is now dipping its toes into meat, dairy and sugar substitutes in addition to healthier fat solutions.
"We are now venturing into the plant-based ingredients sector to create meat and dairy analogues in addition to sugar replacers and trans-free fats to build a healthier and more sustainable food and beverage ecosystem in the region." explained Dhruv Dhawan, FSL's Head of Marketing.
FSL's new era will be in focus at the Ingredients sector of this month's Gulfood Manufacturing show in Dubai, the largest F&B processing and packaging show for the Middle East, Asia and Africa (MEAA), which will bring together more than 1,600 local, regional and international exhibitors from the global food supply chain under the 'food production reinvented' banner.
FSL will be sharing its stand at the 29-31 October mega event with 15 ingredients manufacturing partners from around the world offering new solutions for juice and beverages, bakery and confectionery, meat, culinary and snacks, flavours and dairy ingredients. Some of FSLs participating long-term partners include DuPont, Agrana, Austria Juice, AAK, Friesland Campina, Great Giant Pineapple, Van Hees and Aromatech.
"We are very excited to feature our plant-based innovations with meat alternatives for burgers, nuggets and sausages and with dairy alternatives such as oat, almond, cashew and soy milk." said Dhawan. "We will also house our own Innovation Lab at the show where we will be featuring innovative products and trends on the global food scene with the intent of developing these products for the region and customizing their taste profiles to the local market preferences.
Consumers more educated than ever before
The race to meet rising consumer demand in the direction of health and sustainability is, according to Dhawan, a by-product of social media and the digital age, which is putting brand loyalty in the shade: "The health-consciousness trend has very much entered this region as it has steadily swept the rest of the world. Consumers in our region now read labels very closely in order to make informed food choices. Social media usage disrupts brand loyalty to a great extent while facilitating a shift towards more transparent, healthier and environmentally conscious products."
To appeal to the discerning consumer, FSL's marketing, technical and sales team are actively developing and promoting solutions with healthier ingredients such as trans-free fats, sugar replacers, oat beta-glucan, fibres, probiotics, plant-based proteins and natural colours and flavours.
"We are passionately working with our current and potential customers to develop healthier food and beverage products which excellent taste profiles because taste will always reign supreme in this industry and we believe that consumers should not have to make a sacrifice between enjoying their food and living a healthy life. explained Dhawan.
Leading the future food fight
Meanwhile, global industry leader IFF – is out to champion the revolution with offerings it says "extend beyond simply inspiring the senses, into health, wellness, and experiences so we can focus on impact, outcomes, and doing more good in real, tangible ways." This approach, the firm says, will keep it and its customers, ahead of the revolutionary curve.
"We believe that the world doesn't need another flavour and fragrance company; it needs a partner that's willing to fight for more. Our booth at Gulfood Manufacturing 2019 will showcase this shift, sharing everything from samples of our latest taste technologies to advanced insights from our IFF Futures research," explained Mamdouh Seoudy, Business Development Manager at IFF.
Staying at the forefront of the revolution means staying more informed than ever, which is why the new trends, challenges and solutions will be explored, debated and explained at Gulfood Manufacturing's probing FoodTech Summit and Ingredients Lab. This is where show-goers and delegates will get a real taste of the future of food – consumers may have to wait a while longer.
Food industry professionals will have the opportunity to maximise their attendance at Gulfood Manufacturing 2019 as it runs alongside co-located events including Private Label and Licensing Middle East Exhibition, the MENA region's exclusive exhibition for food and non-food FMCG product mix expansion and brand placement; yummex ME, the MENA region's leading event for the sweets and snacks industry; and SEAFEX Middle East, the only professional seafood event for the Middle East, Africa and Asia.
Gulfood Manufacturing 2019 is open from 10 am – 6 pm on 29-30 October and 10 am – 5pm on 31 October. The show is open to food and beverage industry professionals and visitor attendance is free of charge. Free attendance.