31 Jan 2023
TiNDLE Launches 6 New Plant-Based Chicken Products At 6,000+ German Grocery Stores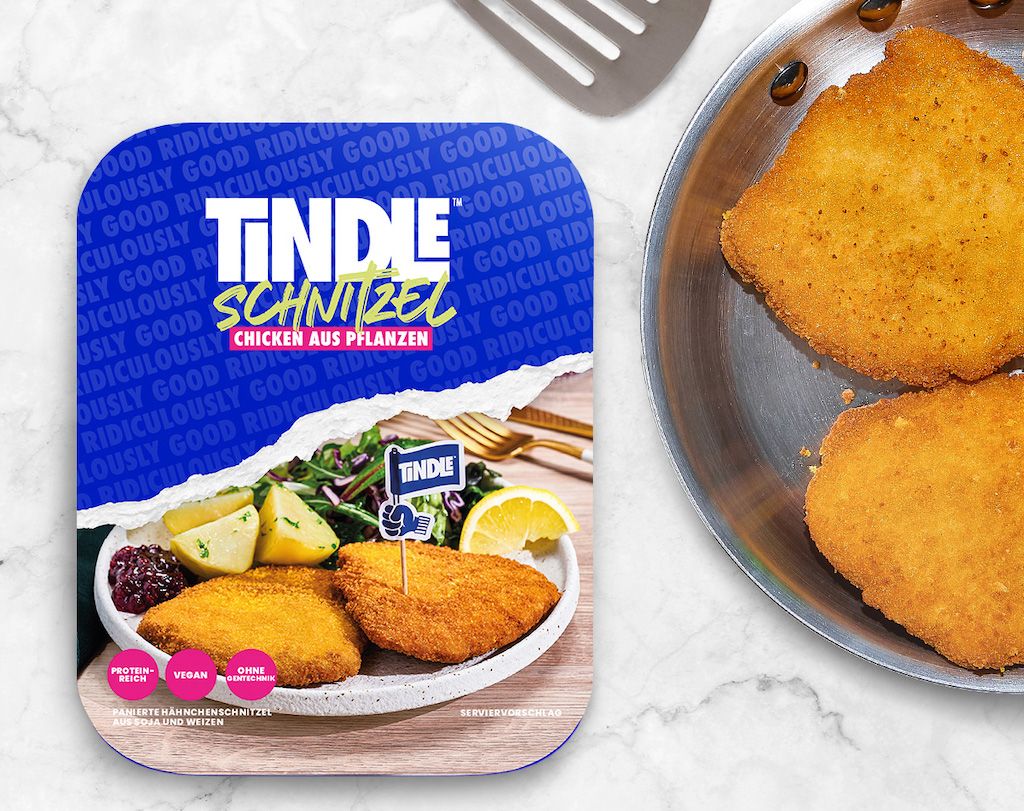 Singaporean foodtech TiNDLE Foods has launched a line of new plant-based chicken products in 2,200 stores across Germany in a collaboration with the country's largest retailer EDEKA Group, as well as a limited-time release at 4,200 Netto stores.
This is the first time the brand's products will be available to consumers to cook at home, except for a brief limited three-product seasonal release at UK's Morrisons supermarket chain for the 2023 Veganuary campaign.
"Our new line of grocery-ready products was created to be easy to prepare and convenient for everyday home cooking, but also intended to be blank canvases that can be elevated or dressed up if you wanted to make a gourmet meal at home," Andre Menezes, co-founder and CEO of TiNDLE, told Green Queen via email.
6 new plant-based chicken product formats
Six new plant-based chicken product formats have been announced, including nuggets, sandwich patties, tenders, popcorn chicken and wings, as well as a traditional schnitzel, which is exclusive to the German market. The products will be priced at €3.49 and sold in the chilled aisle.
EDEKA, which operates over 11,000 stores in the country, will debut TiNDLE products in southwest Germany including Frankfurt this week, followed by major metropolitan areas like Berlin and Hanover starting next Monday. The group is also featuring the new range at its Netto Marken-Discount chain for a limited time until February 5th.
TiNDLE continues to be available in restaurants in various countries and Menezes told Greeen Queen that the company plans to continue growing its presence across both restaurants and grocery stores.
The company did not rush a retail launch, working instead with chefs across EuropeCriticism of the sector is "short-sighted"
When asked about the perception that the plant-based meat sector is underperforming, Menezes said "we see our launch into thousands of retail outlets as a strong indicator that the category is continuing to grow."
He added that "change in our food system happening over decades and not immediately overnight…Such a paradigm shift is not easy even on an individual level, let alone on a broader society."
Pressed further, Menezes said the criticism of the sector is "a short-sighted evaluation of larger market conditions today, including how the market is reacting to inflation, rising interest rates, and geopolitical tensions. These are factors that have influenced market conditions today, but don't necessarily correlate to larger macro trends and what will be key to longer-term change in our food production processes."
, Asia and the United States to gather feedback on how the product performed during preparation and to "source open feedback and collect insights on best uses across dishes and cuisines, but also look at details related to flavor, shape, size, color, and more to further improve the overall TiNDLE experience."