02 Oct 2022
The Trouble With Butter: Tight Dairy Supplies Send Prices Surging Ahead of Baking Season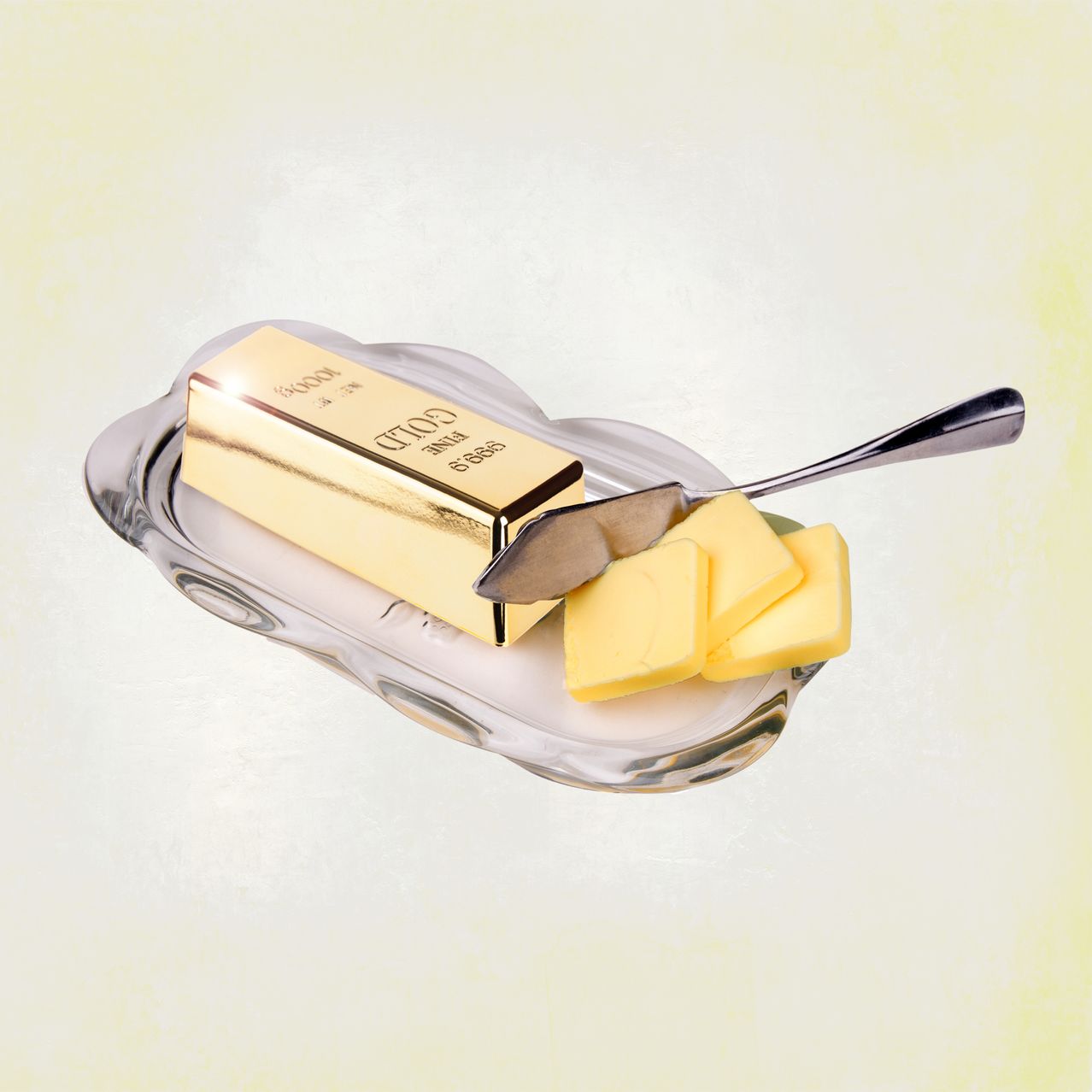 All the world's inflation woes are melting into a stick of butter.
Lower milk production on U.S. dairy farms and labor shortages for processing plants have weighed on butter output for months, leaving the amount of butter in U.S. cold storage facilities at the end of July the lowest since 2017, according to the Agriculture Department.
Tight supplies have sent butter prices soaring at U.S. supermarkets, surpassing most other foods in the past year. U.S. grocery prices in August rose 13.5% during the past 12 months, the largest annual increase since 1979, according to the Labor Department. Butter outstripped those gains, rising 24.6% over the same period.
The forces at work in butter highlight the challenge of curtailing inflation. Economic pressures fueling high prices for livestock feed, labor shortages and other factors could persist, keeping prices for the kitchen staple elevated longer term.
On average, butter prices hit $4.77 per unit in the four-week period ending Aug. 27, the highest level since at least 2017, according to Nielsen.
While consumers pay up for butter, some U.S. producers are working to squeeze out more sticks ahead of the busy holiday baking season.
Joe Coote, chief executive of Washington-based Darigold Inc., a major U.S. dairy processor, said the company is trying to open up more production capacity at its two butter plants in the Northwest. Mr. Coote said Darigold is looking for ways to run its butter churns and packaging lines more quickly, and with less down time.
"We want to run the assets we have harder when we can get more milk off farm," Mr. Coote said.
The problem for butter starts with milk. The U.S. dairy herd contracted last year as farmers' costs surged. Rising expenses tied to feed, labor and other goods have pinched farmers' margins despite record-high milk prices.
Fewer cows resulted in less milk for butter churns, which pump out much of their butter in the first half of the year to be stored ahead of strong demand from home bakers during the winter holidays. Milk production through June declined by 1%, a sizable loss compared with the typical 1.5% and 2.5% annual growth, dairy economists said, though farmers have been rebuilding their herds, boosting milk production since then.
In the U.S. dairy industry's hierarchy, bottlers typically get first dibs on milk, then manufacturers of goods such as ice cream, yogurt and cheese. Much of what's left winds up in butter, exacerbating the squeeze for butter churns in periods of short supply. That is especially true in recent years as dairy processors have brought new or expanded cheese plants online, boosting demand for milk to turn into cheese, dairy executives and economists said.
Labor shortages have prompted some butter makers to reduce or idle production, according to Tanner Ehmke, an economist at agricultural lender CoBank.
Marshall Reece, a senior vice president at Minnesota-based Associated Milk Producers Inc., said the company's butter production is down between 5% and 10% this year compared with pre-pandemic years due to short staffing. Starting in 2021, AMPI has struggled to fully staff evening shifts at its butter plant in New Ulm, Minn., reducing the number of production lines it can run.
"It's the second shift that typically runs over family time that's become harder and harder to fill," Mr. Reece said.
Following declines in 2021, U.S. butter production fell 2% through July, according to USDA. Butter in cold storage facilities during the same period dropped 21% to 314 million pounds.
Prices of commodity butter traded on the Chicago Mercantile Exchange have soared nearly 40% this year, reaching more than $3.20 per pound during trading this month, the highest on record.