26 Apr 2023
UAE: First plant-based meat production facility inaugurated in Abu Dhabi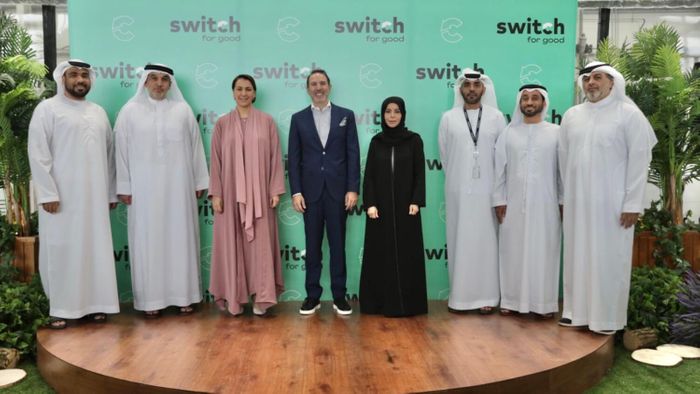 Abu Dhabi's first state-of-the-art plant-based meat production facility has been inaugurated in KEZAD. From May 1, the facility will start producing food products, which are 100 per cent free of genetically modified organisms (GMO), soy, allergens and gluten.
The items produced — including kebab, kafta, sujuk, minced meat and burger patties — will be vegan and halal-certified.
Homegrown foodtech start-up Switch Foods said it will provide a wholesome alternative to conventional meat products without compromising on taste. The opening of the innovative facility on a plot measuring 20,000 square feet is set to boost food security, sustainability and climate action efforts, the company said.
Present at the facility's inauguration was Mariam bint Mohammed AlMheiri, Minister of Climate Change and Environment. Speaking about the impact of such facilities, she said: "The food and agriculture sector faces the critical challenge of climate change. We must ensure a healthy and reliable food supply for our people while recognising that global food systems account for over a fourth of greenhouse gas emissions. Plant-based meat generates 30 to 90 per cent fewer greenhouse gas emissions than conventional meat and contributes to a more sustainable food supply."
The minister pointed out the new facility has been opened in the Year of Sustainability and as the nation prepares to host COP28 climate change conference.
"Our track-record will speak volumes to the world as we focus on a solutions-COP that outlines realistic action for mitigation, adaptation, loss and damage, and climate finance. The Ministry of Climate Change and Environment is accelerating national efforts by identifying critical areas of action, with food production being a core pillar," she said.
'We are investing in a thriving ecosystem that fosters innovation and growth through partnerships and investments in sustainable food production. This project embodies the spirit of public-private collaboration and ingenuity necessary to achieve our food security and climate action objectives."
Last month, the IFFCO Group opened the first 100 per cent plant-based meat factory in the region in Dubai.
Alternatives to meat
According to statista.com, the value of meat-substitute products in the UAE is rising, growing annually by 27.19 per cent.
Saeed Al Bahri Al Ameri, Director General of Abu Dhabi Agriculture and Food Safety Authority, stressed on the importance of increasing local production to fulfil consumers' demand for protein by providing alternative sources to animal meat.
Abdullah Al Hameli, CEO, Economic Cities and Free Zones, AD Ports Group, said: "Innovation and sustainability are key components of our strategic aim of making the UAE the world leader in food security by 2051, with the support of our visionary leadership. Companies like Switch Foods go a long way in supporting this aim of minimising our reliance on food imports."
Edward Hamod, founder and CEO of Switch Foods, added: "We aim to lead the transition to sustainable food systems by introducing localised, innovative plant-based meat alternatives that are healthier for both the environment and consumers."