12 Sep 2023
Vertical farming, agri-tech key to bolstering UAE's food, water security: Ministers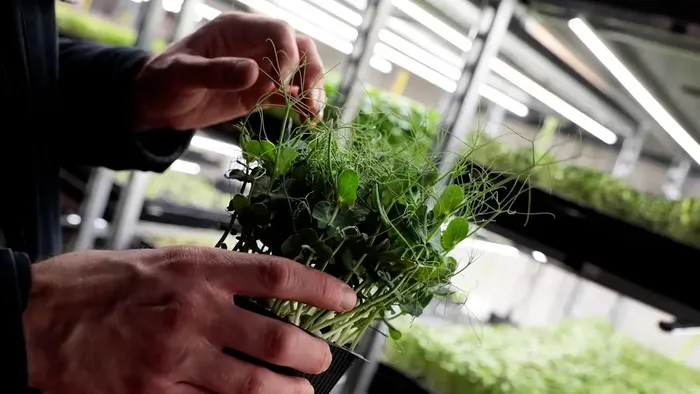 Ministers in the United Arab Emirates have stressed the need for innovative agri-tech, such as vertical farming, to ensure long-term food security and self-sufficiency in the Arab world.
Speaking to Al Arabiya English on the sidelines of the fourth Global Vertical Farming Show in Dubai, Mohammed Mousa Almeeri, undersecretary of the Food Diversity Sector at the UAE's Ministry of Climate Change and Environment, said investing in innovative solutions was critical to the UAE's ambitions to reduce reliance on overseas food imports and to provide for the needs of its growing population.
For all the latest headlines follow our Google News channel online or via the app.
"Agri-tech is very important to compete with all the overseas challenges we are facing. We are not in an ideal agricultural area," he said. "We are in an arid area and in the middle of the desert. This impacts production and our resources. So, we have to utilize all types of agriculture and utilize the concept of sustainable agriculture to preserve our natural resources."
This, he said, can only be done through innovation, pointing to the UAE's many initiatives to advance agri-tech across the emirates.
At the conference, Almeeri addressed the advancements in agriculture and steps needed to enhance food security in the Middle East while underscoring the need to cover the deficit in basic food commodities in the Arab world.
He said – in line with the UAE's Year of Sustainability, which will culminate in the staging of COP28 in Dubai this year - the UAE is committed to inspiring collective global action to seek sustainable and long-term food security for the region.