15 Nov 2023
'World-first' alternative seafood association launched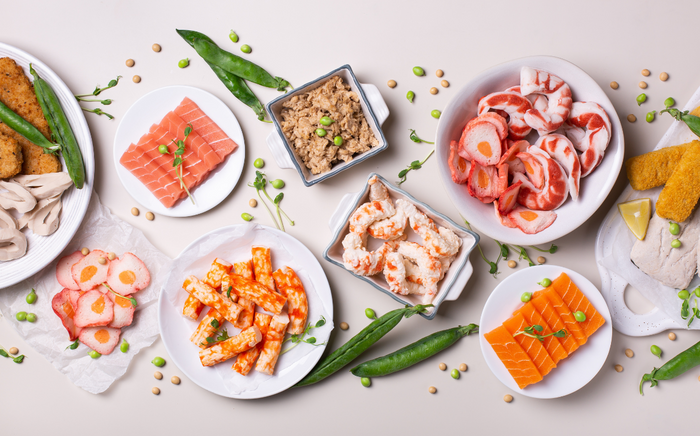 A new global association, Future Ocean Foods, has launched this week, dedicated to accelerating the alternative seafood industry.
The first-of-its-kind association is launching with an inaugural membership base of 36 companies across 14 countries, including the UK, US, Canada and Singapore. It will span plant-based, fermentation and cultivated seafood and technology.
Members in the plant-based space include Konscious Foods, SimpliiGood, Mindblown by The Plant Based Seafood Co and Revo Foods. From the cell-based sector, members include Avant Meats, Umami Bioworks and Sophie's Bionutrients.
Future Ocean Foods' mission is to promote food security, human health, environmental sustainability and ocean conservation. Its members have already received significant venture capital from leading food and climate investors, and are already working with large legacy seafood companies to create sustainable food options.
Invested capital into the fast-growing alternative seafood space increased by 92% from 2021 to 2022, and US retail sales grew 42% over a similar period. The global plant-based food market is expected to surpass $100 billion by 2030 and the alternative seafood industry is 'poised to capitalise on this,' the association said in a statement announcing its launch.
Future Ocean Foods members are using plants and cells to help create seafood alternatives, ranging from whole-cut salmon filets, sushi-grade tuna, flaky white fish, shrimp, crab, calamari and more.
The association emphasises the importance of ocean conservation, with issues such as ocean warming, acidification and plastic and antibiotic pollution causing rapid loss of biodiversity and marine life as well as threatening international food supplies.
The global seafood industry is projected to surpass $700 billion by 2030, and the association argues that aquaculture cannot, and should not, fulfil this demand.
Future Ocean Foods aims to unite global stakeholders to foster knowledge-sharing and collaboration, as well as increase awareness of the benefits of alternative seafood for human health and sustainability.
It will work to increase product trials, deepen market penetration and help to raise the nutritional profile of alternatives with a focus on protein and omegas. Members will work with traditional seafood companies to help diversify their offerings create sustainable solutions and create new jobs in regions that are historically reliant on the seafood sector.