12 Jun 2023
The world's biggest chocolate bar factory has a sweet secret: Heat pumps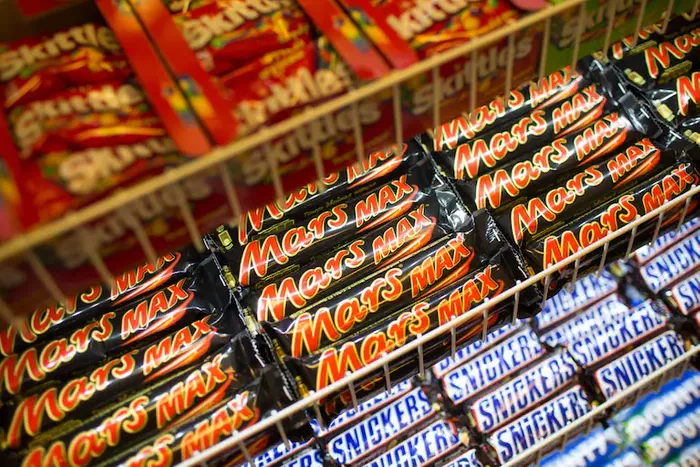 Forget about Oompa Loompas. The real heroes of the world's largest chocolate bar factory are the heat pumps.
A heat pump system at Mars Inc.'s factory in Veghel, Netherlands, harvests heat radiating from its refrigerators to produce hot water. Channeling it through the factory's network of pipes, the confectioner uses what would otherwise be wasted energy to help keep its syrup warm and chocolate molten.
For years, heat pumps have been used as an energy-efficient alternative to fossil-fuel-powered furnaces to warm and cool homes, especially in eco-conscious Europe.
Now with pressure to move away from fossil fuels rising, factories around the world are turning to the technology to make food, dry paper and perform other industrial tasks that would otherwise require burning fossil fuels for energy. Russia's throttling of natural gas supplies after its invasion of Ukraine served as a wake-up call for Europe, where many countries rely on imported fuel to run factories.
"Industry is now aware of the possibilities of what they can achieve with heat pumps," said Veronika Wilk, a senior research engineer at the Austrian Institute of Technology, who studies industrial heat pumps. "This is definitely a difference compared to five or seven years before."
Heat pumps on the factory floor
Globally, the market for industrial heat pumps is expected to nearly double over the next decade as demand for low-carbon energy increases and nations strive to meet emissions-reduction goals and, particularly in Europe, reduce their demand for Russian gas, according to the research firm Global Market Insights.
"This is now getting more and more interest when we talk about security of supply," Wilk said.
In homes, heat pumps often pump heat from deep underground, or from the air outside, into a living place to keep it nice and toasty in the winter.
The industrial version is much bigger, often recycling energy from one industrial process and using it in another. Think of the food industry, which must both cook and chill its products. By redirecting heat from its refrigerators to keep its chocolate piping hot, Mars's Dutch chocolate factory lowered its energy bill by 6 percent, company spokesman Roel Govers said. So far, the factory has installed two heat pumps — the first in 2015 and the second by 2021.
Europe wants to cut Russian energy. Climate policies can help.
Heat pumps are also proving useful for paper and chemical manufacturing in addition to the food industry. Nearly 30 percent of the three sectors' combined heating needs globally can be met with heat pumps, according to the International Energy Agency (IEA).
The challenge of decarbonizing factories
Nowhere is the trend more obvious than in Europe, where manufacturers and municipalities are on edge about potentially being cut off from Russian gas supplies. In countries such as Germany and Finland, rising gas prices over the past few years have strengthened the business case for heat pumps.