25 Jul 2020
Dusit International global VP for F&B Jean-Michel Dixte on how F&B has changed forever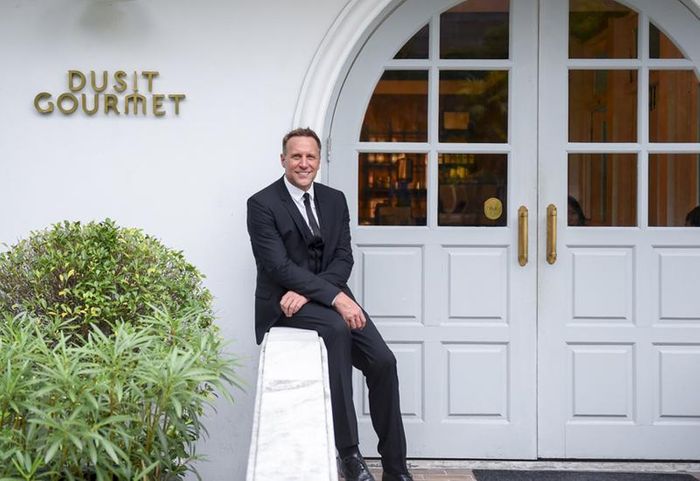 he winds of change have never blown so fiercely – ripping and tearing through our communities, our businesses, and our lives – feeding on disruption in the midst of chaos and leaving millions of people reeling in shock.
The food and beverage industry has been hit particularly hard by this COVID-19 storm. Normal restaurant operations have screeched to a halt around the globe, and many businesses have been forced to pivot their offerings in a bid to survive. For the vast majority it's been a total disaster. And, sadly, many restaurants have closed never to return.
With the world now facing one of the worst economic crises on record, and millions of people in our industry losing their jobs, all indications are that the true consequences of the COVID-19 crisis are still yet to be felt, and more seismic shifts are yet to come – socially and economically.
What does this mean for the future of F&B? Listed below are just a few of the challenges, trends and key industry movements I expect to see following this unprecedented global crisis.
Changing tastes in focus
Following the pandemic, I believe the wellness dining market will definitely keep rising. Eating and living with a conscience is going to become a strong part of the ethos of the food industry, and more businesses will take a greener and more sustainable approach to their operations.
The demand for green and sustainable business can be seen in the way communities have come together for mutual support during the COVID-19 crisis. 'Growing local' and 'buying local' are two key concepts which have come to the fore in these difficult times, and they will only continue to grow in popularity as people have fallen in love with this new-found connection in their lives.
People have also woken up to the fact that any green effort to save the planet ultimately equates to an effort to save ourselves. They have realised that, for us to live better quality lives for longer, we must treat ourselves and our environments better. Wellness and care must come first.
With this in mind, I foresee a rise in circular economy business models and a resurgence of people 'going back to basics,' with many embracing their primal states, using food as medicines (particularly herbs and vegetables), and learning to live without modern technology. In this environment, wellness will become more mainstream and popular across all levels of society. It will no longer be viewed as the reserve of the elite.
Following the crisis, I believe the vast majority of people will also choose to fuel their happiness by leading healthier lifestyles – replacing any unhealthy eating and drinking habits they may have had with a better balanced diet. Home cooking and street food will be major facilitators of this change.
The impact of tech on service
Technology has infiltrated almost every aspect of our lives. Hardly a day goes by without a new gizmo or gadget arriving on the market with the promise to deliver even greater levels comfort, convenience, control and connection. And it has changed the dining scene dramatically.
Today, customers can do almost anything with their smartphones – searching restaurants, writing reviews, booking tables, viewing menus, placing orders, and making payments via banks or with cryptocurrency.
Cloud technology and machine learning algorithms can both significantly enhance the efficiency of any restaurant operation and ensure services are best tailored to meet guests' needs. Artificial Intelligence will only become more prevalent in our industry over the next few years – and I can see it becoming a major part of live entertainment too.
It will also vastly change the home dining experience. With our lives becoming increasingly hectic and more difficult to manage, convenience will take over cooking from scratch. Food delivery, convenience foods on the go, frozen meals, and dining kits will all be in high demand. With Deliveroo teaming up with Amazon, the Blue Ocean Strategy they adopt will dominate the food delivery sector.
Social and economic factors affecting business
As business leaders pursue more cost-effective models, hotel companies will subsequently invest less in F&B operations and related manpower, and F&B programming may be massively reduced overall.
Quick Service Restaurants and Fast Casuals will take over the standalone market, each featuring minimum layers of staff – and requiring minimal skills – but still providing decent dining experiences in their related segments.
To compete, hotels will increasingly use high-speed ovens, sous vide techniques, and other versatile cooking machines and methods that offer consistent levels of performance while simplifying cooking processes, allowing for smaller kitchens, and requiring less staff.
Expediting such models will be the fact that sourcing quality staff will only become more difficult – especially for the mid- to high-end segments. Younger generations do not want to do physical labour, at unsocial hours, for little money. They'd much prefer to make a YouTube channel or dance on TikTok for a legion of adoring fans.
How can hotel restaurants respond?
Having developed hundreds of concepts – and operated quite a few – throughout my career, I clearly see the need for a bar-dining concept that's focused on local street food and crafted drinks. I greatly believe that F&B in hotels will start becoming more connected to local communities, especially street food culture, giving guests the opportunity to enjoy a genuine taste of each respective destination.
Following the COVID-19 crisis, the entire market will be more price-driven than ever before, and with consumers having less disposable income, affordable meals will be in high demand. People will also look for added value experiences – something that can bring loyalty to a brand – and hotels must respond accordingly.