23 Sep 2020
Expo 2020 celebrates Saudi's valuable contribution to event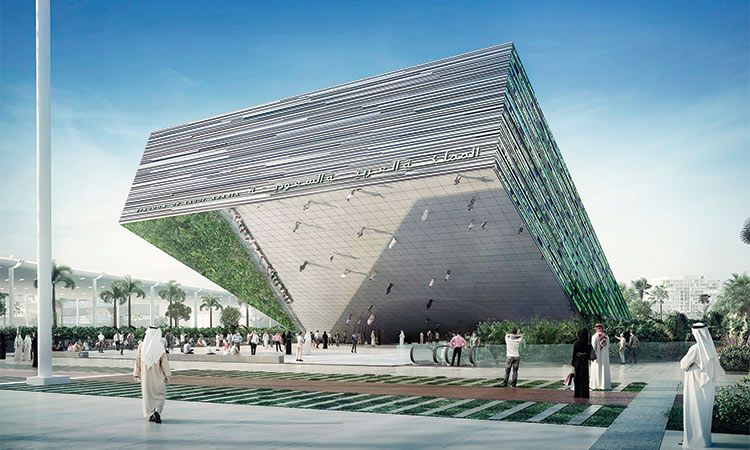 In honour of the 90th Saudi National Day on Sept.23, Expo 2020 Dubai is celebrating the Kingdom of Saudi Arabia's "significant" contribution to the first World Expo to be held in the Middle East, Africa and South Asia (MEASA) region, and the largest event ever to be held in the Arab world.

Mohamed Al Ansaari, Vice President, Communications, Expo 2020 Dubai, said, "As Saudi Arabia commemorates its 90th National Day on Sept.23, it is very exciting to note the Kingdom's significant contributions to Expo 2020, which starts in October next year.

"Its Country Pavilion, resembling a huge window opening up from the ground and soaring into the sky, will offer a peek into how the Kingdom is shaping both its own and the world's future. It will take visitors on an immersive journey that also demonstrates Saudi Arabia's welcoming character and rich culture.

"The next World Expo provides the ideal platform for the Kingdom to share its heritage and the creativity of its young, dynamic population to a global audience. With more than 190 participating countries, Expo 2020 is also an opportunity to convene the international community in a spirit of hope and optimism, and Saudi Arabia will play an important role in innovating and collaborating with the world to help shape a better future for all." With its theme 'The sky is the limit', the Kingdom of Saudi Arabia Pavilion resembles a huge window opening up from the ground and soaring into the sky. It will offer visitors an immersive journey that glimpses into the Kingdom's glittering future and also demonstrates the country's welcoming character and deep-rooted culture.

The Kingdom of Saudi Arabia Pavilion at Expo 2020 Dubai will reactivate its volunteering campaign in October 2020 in partnership with the Emirates Foundation. The initiative aims to attract an estimated 1,000 Saudi nationals to take part in the pavilion for the duration of the World Expo from Oct.1, 2021 to March 31, 2022.

UAE and SAUDI TIES: Abdulla Bin Touq Al Marri, UAE Minister of Economy, emphasised that the ties between the UAE and the Kingdom of Saudi Arabia (KSA) represent a unique and exceptional model of bilateral relations.

"The UAE and KSA are the pillars of stability and development in the Gulf and Arab region, and our relations with our brothers in the kingdom continue to flourish, under the guidance of President His Highness Sheikh Khalifa bin Zayed Al Nahyan, and his brother, Custodian of the Two Holy Mosques, King Salman bin Abdulaziz Al Saud, King of the Kingdom of Saudi Arabia. The celebration of the Saudi National Day by the UAE, its leadership and people, under the theme "UAE KSA Together" reflects the shared feelings of patriotism and sincere love between the two brotherly countries and peoples," he said, congratulating KSA and its people on the occasion of the 90th Saudi National Day.

Read the full article here: https://www.gulftoday.ae/business/2020/09/23/expo-2020-celebrates-saudi--valuable-contribution-to-event