FAO and Johns Hopkins launch online dashboard for "better global food policies"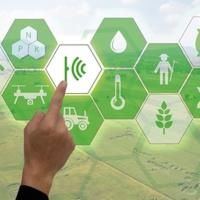 The UN's Food and Agriculture Organization (FAO), The Global Alliance for Improved Nutrition (GAIN) and The Johns Hopkins Alliance for a Healthier World have launched an online tool called the Food Systems Dashboard designed to help decision-makers understand their food systems and identify levers of change. Well-functioning food systems can ensure the availability, accessibility and affordability of nutritious foods for healthy diets, the organizations flag, which are especially paramount in times of uncertainty.
The Food Systems Dashboard is a holistic resource intended for policymakers, non-governmental organizations (NGOs), businesses, civil society leaders and other actors to enable timely visualization of national food systems, understand the interconnections across multiple sectors, perform comparisons with other countries, identify key challenges and prioritize actions.
"The Dashboard has the potential to halve the time required to gather the relevant data, helping public agencies and private entities to grasp the three Ds more rapidly: Describe national food systems, Diagnose them to prioritize areas for action and then Decide on the action to take, based on plausible interventions that have been tried in other countries," explains Lawrence Haddad, GAIN's Executive Director.
The Dashboard houses food systems of more than 230 countries and territories by bringing together data for over 170 indicators from 35 sources. It will enable stakeholders to compare their food systems with those of other countries and will guide potential priority actions to improve food systems' impacts on diets and nutrition.
"The FAO is contributing its extensive expertise in making complex food systems information more transparent and accessible to this project and looks forward to furthering collaboration with our partners and beyond to secure the success of this initiative," explains Director-General Qu Dongyu.