First blockchain-based dairy & Gulfood 2021 Exhibitor - Ingredia wins prestigious award for 'Societal & Environmental Commitment'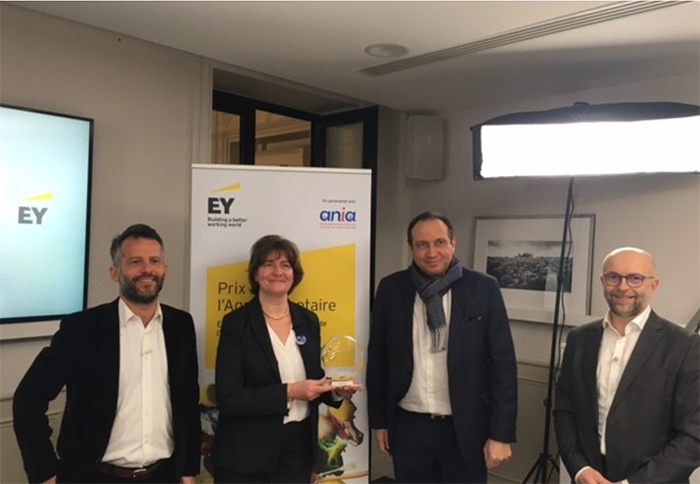 Ingredia received the award for its committed and innovative collective action in the service of a sustainable dairy production rooted in a living territory, at the 5th edition of the EY Food Industry Award 2021 in partnership with the National Association of Food Industries (ANIA).
This prize rewards Ingredia as an innovative player, who dared to undertake with the startup Connecting Food to launch the first milk connected with blockchain technology. Ingredia offers bottles of milk, cream and dairy ingredients under blockchain, a world first, which raises Ingredia from BtoB to FtoC (Farmer to consumer), with real time audit by the consumer.
This pioneering technological initiative connects breeders and consumers in complete transparency, providing access to the origin of the milk through a real-time digital audit. The breeders of Prospérité Fermière, located within a radius of 80 km around the Ingrédia dairy, are committed to respecting the company's eco-responsible specifications: cows fed without GMOs, straw in the barn, minimum grazing area for animal welfare, guaranteed price to the breeder.
"We are very honored by this award, which rewards the efforts made for several years by all the actors of our company, farmers, transporters, employees, partners or customers, to strengthen our responsible approach towards society and the environment. We are proud to be a leader in dairy innovation to better feedt the planet and protect the environment and people's health." declares Sandrine Delory General Manager of Ingredia.