27 Jul 2020
Majid Al Futtaim unveils new kitchen facility serving Carrefour stores across the UAE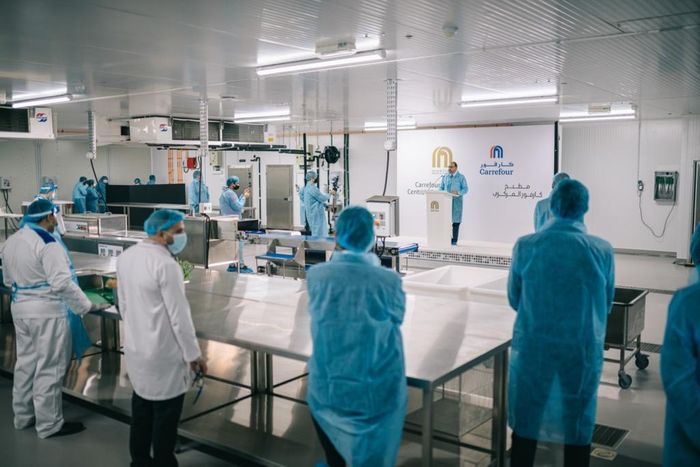 Majid Al Futtaim has unveiled Carrefour Central Kitchen. The new facility will prepare and supply Carrefour stores across the UAE with ready-to-eat meals alongside grab-and-go items, and chopped vegetables.
Spanning 7,000 square metres, the Central Kitchen is located at the Carrefour Regional Distribution Centre in Jebel Ali. It's set to provide new food options while creating a taste unique to Carrefour, with a head chef regularly preparing and testing new recipes in a purpose-built innovation kitchen.
Once fully operational, customers can choose from a selection of 40 meals per day across different cuisines. With all food prepared in one centralised facility following Carrefour's stringent hygiene standards, shoppers can trust the safety of the food served, the company highlights.
Hani Weiss, Chief Executive Officer at Majid Al Futtaim Retail, says: "Quality, convenience, safety, and wellbeing have become our customers' top priorities when it comes to the food they consume. The Central Kitchen is the latest effort to cater to this need consistently and guarantees that all of Carrefour's food items, meals, recipes, and inventive flavours have Majid Al Futtaim's stamp of excellence. This is a testament of our proud record of innovation, customer-centric experiences and high-quality services."
The Central Kitchen will replace all of Carrefour's current food-to-go meals from external suppliers and will gradually provide customers with a range of food made in-house and served across Carrefour stores.
Source: Catering News Middle East