21 Jun 2020
Our vision is for AI-delivered insights tied into automation - Kraft Heinz on using artificial intelligence in manufacturing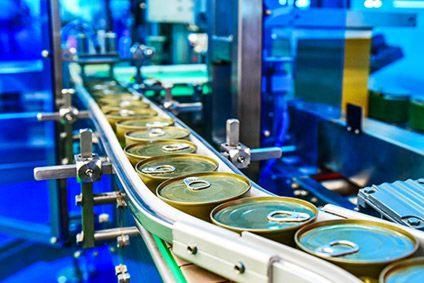 How should food and beverage companies work with artificial intelligence in their manufacturing supply chain? Dean Best speaks to Joe McNamara, director for global IT at
Kraft Heinz
about the US giant's applications so far – and the future uses for the technology.
just-food: AI is a nascent but fast-evolving area and food and beverage companies are wrestling with different solutions for their manufacturing footprint. How has Kraft Heinz used AI so far?
McNamara: I appreciate that perspective. I was going to say if you're talking with others in the industry in my space and they had been trying to tell you they're realising all the potential and reaping tremendous benefits out of AI that they may not have been entirely honest.
We've had a couple of quick wins with AI. Relative to tomato paste procurement, we're using AI to optimise the replenishment of our tomato paste, based on performance scores from certain suppliers [and] predictive analytics as to where the best quality of goods comes at what time of year from what suppliers. Based on the inventory levels and scores we get from them, we're able to optimise the quality that we receive in turn. The higher quality we receive, the less money we have to spend perhaps on expensive fillers to maintain the quality of a product.
Another opportunity is in condition-based maintenance. We put mounting plates on our production lines, measure for vibrations and have sensors that kick data to a third-party provider that can analyse and say whether a unit is potentially going to fail. We deploy that information to our maintenance tech and instead of having unplanned downtime – which would be extremely expensive for someone like us – we're able to fit it into a normal maintenance window, make the change and all systems are go after that.
just-food: How fully-formed are the AI solutions in place in both of those areas?
McNamara: From an AI perspective, it's all about generating the insight that you can take action on. I don't consider the potential to be fully realised yet because when AI delivers the insight it's not necessarily tied to automation as well. There's still human intervention, human interpretation. Once we reach the panacea of insight being tied into a solution that can automate and implement the correction without failure – without intervention, if you will – that's really where we'll see the maximum benefit. To that end, I don't believe AI is as evolved as it will be certainly in the next four or five years.
just-food: How does Kraft Heinz decide the areas of its manufacturing footprint on which to implement AI?
McNamara: It's a very pragmatic approach. We look at the size of the investment with the potential size of the pay-off. With the tremendous amount we spend on tomato procurement, given one of our largest offerings is ketchup, we know the limited AI investment we will require can have a tremendous pay-off for us at our scale. It's a pragmatic look at the potential loss associated with any inefficiency that we then use the technology to help us address.