26 Jun 2020
Plant-based to "completely replace" animal products in 15 years – Impossible Foods CEO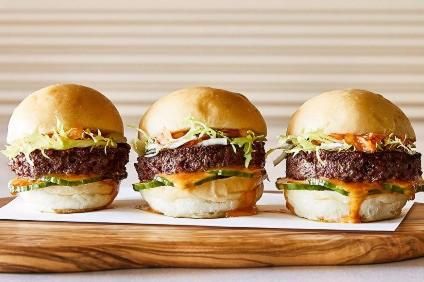 Plant-based food will "completely replace" animal products within 15 years, the founder and CEO of US meat-alternatives group
Impossible Foods
has forecast.
Speaking to CNBC after Impossible Foods announced a listing with coffee-shop giant Starbucks in the US, Pat Brown set out his projection for the growth of the plant-based sector, which is rapidly expanding in a number of markets.
"From a nutritional standpoint, our products match the protein quality and content of the animal products that they replace," Brown told the business broadcaster. This is why I think people are increasingly aware plant-based products are going to completely replace the animal-based products in the food world within the next 15 years. That's our mission. That transformation is inevitable."
Management consultants A.T. Kearney estimates what it calls "the global meat value chain" is worth around US$1.9trn. In research published last year and widely quoted by executives in plant-based and cell-cultured meat, A.T. Kearney forecast that, by 2040, cell-cultured meat will account for 35% of global meat consumption, with "novel vegan meat replacement" – those made with plant-based inputs – 25% and conventional meat 40%.
On Tuesday, Starbucks launched a breakfast sandwich in the US using Impossible Foods as its supplier. The coffee-shop group has worked with Impossible Foods competitor Beyond Meat in Canada and China. In the US, Beyond Meat supplies breakfast products to Starbucks rival Dunkin'.
Read the full article on https://www.just-food.com/news/plant-based-to-completely-replace-animal-products-in-15-years-impossible-foods-ceo_id143926.aspx