15 Oct 2020
Why Brazilian specialty coffee is thriving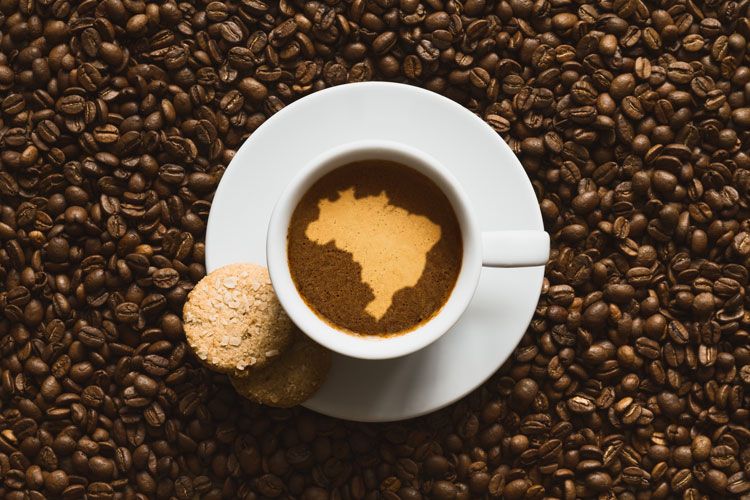 It seems that hard work has paid off for Brazilian coffee producers, who have enjoyed high volumes of trade in this year of trouble and uncertainty.
Even with the coronavirus pandemic hindering trade, closing borders and negatively impacting economies around the world, the Brazilian coffee business has been excellent in recent months. July saw the second highest volume of sales in the history of the month, with three million bags being shipped, accounting for $117.4 million in revenue. But why this level of success?
Good harvests makes for good coffee
Vanusia Nogueira, president of the Brazil Specialty Coffee Association (BSCA), believes the success is down to the high quality of the harvest, resulting from the hard work of the Brazilian coffee producers. "We show to the public, our customers and international partners that all safety protocols have been adopted and, in addition, that we produce coffees with sustainability and with an incredible quality".
The association leads the project Brazil. The Coffee Nation, in partnership with the Brazilian Trade and Investment Promotion Agency (Apex-Brasil), to promote and inform other countries about Brazilian coffee.
Brazilian coffee producers are in constant communication with authorities from the Ministry of Agriculture to reduce the risks associated with COVID-19 throughout the product's production process. "Brazil is prepared to honour its commitments to domestic consumption and exports, as national coffee production fulfils its role of preserving the livelihoods of its professionals," said Vanusia.
Marcelo Vieira, one of BSCA's founding members, says the majority of specialty coffee farms in the country are run by family farmers who are very focused on protection, given the high stakes. When you're working with your own family, avoiding the coronavirus is a priority.
Read the full article here: https://www.newfoodmagazine.com/news/121673/why-brazilian-specialty-coffee-is-thriving/